Brewery  –   Spezial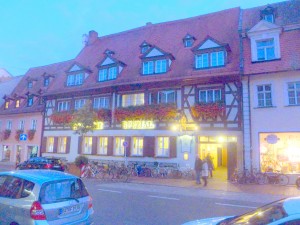 House  –   Gastätte – The Source
Address  –   Obere Koenigstr, 10, 96052
Date of first visit  –  July 29th, 1997
Most recent visit  –  January 29th, 2018.

Ruhetag  –  Saturday
Bier Notes
Lagerbier, 0.5 VF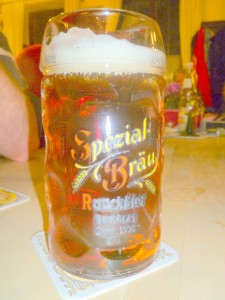 The second of the Rauchbier outlets in Bamberg. Whatever the price of Bier is in the city, one begins to realise here that in Bamberg the prices are low. The Bier is not as in-your-face smoky as Schlenkerla. One tends to start here and then move on to more demanding beverages.
Jubiläums Festbier, 0.5 VF
This was first tasted in the 2011 Bockbier Trip to Bamberg. It was an instant hit despite not being as strong as the Bock which was not available yet. Lighter in taste than the Lagerbier it was very refreshing and was perhaps not as strongly smoked.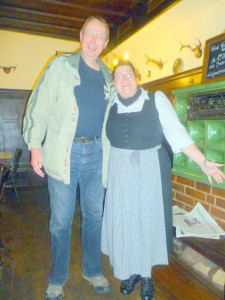 The food is excellent and has been sampled many times in the intervening years. There is a regular Doris who has worked there for years, she took a shine to Dr Stan some years back. She stood beside Stan, looked all the way up, and smiled.
In the bad old days when we used to stay out very late, we used to have kebabs together in the  Cafe Marmaris across the road.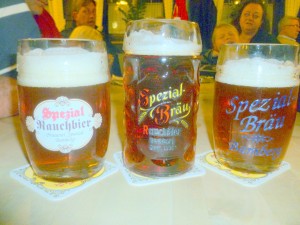 There is also a Keller open in the summer months on the hillside overlooking the town.  Take a taxi.