Brewery  – Kloster Weltenburg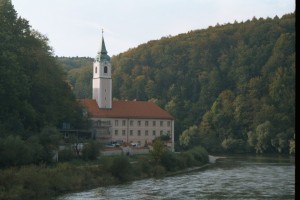 House  –   Gaststätte  –  The Source

Address  – Asamstr. 32, 93309, Kelheim

Date of first visit  –   August 3rd, 2003

Most recent visit  –  August 2008
Ruhetag –  None
URL  –  http://www.klosterschenke-weltenburg.de/
Four visits to Kelheim and four visits to Kloster Weltenburg.  The boat journey up the Donau Gorge is simply superb, a must.  It was as we approached the oldest brewing monastery in Germany on the last trip in 2008 that I let the Chaps know that the Bier isn't actually that wonderful. The killer yeast taste that too many microbreweries suffer from is everpresent.
One of the Brothers managed to take a boat which did not let him of at the Kloster.  He was last heard of sailing on a barge towards Berlin…
Helles  0.5l  VF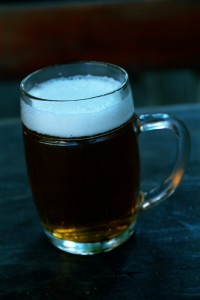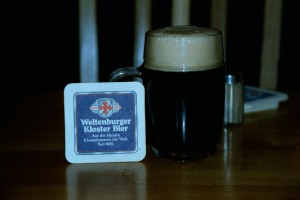 The Helles is OK is all I recorded on the first trip.  I have not chnaged my mind since then.
Dunkles  0.5l  VF
This is the Bier that most people drink.  Again, not outstanding.