Hopfenreich – Sorauer Str. 31, 10997 Berlin, Deutschland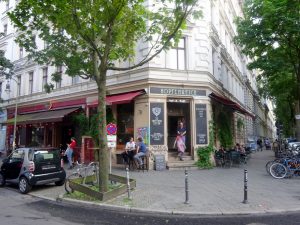 Take U Bahn to U Bhf Schleschises Tor
Open 16.00 until late
Located in the eastern extremity of what could still be considered Kreuzberg, Hopefenreich is a welcomed addition to the Berlin Bier Scene. A spacious Multi-Tap Bar with twenty two contemporary Keg Biers on offer, there should be something for everyone.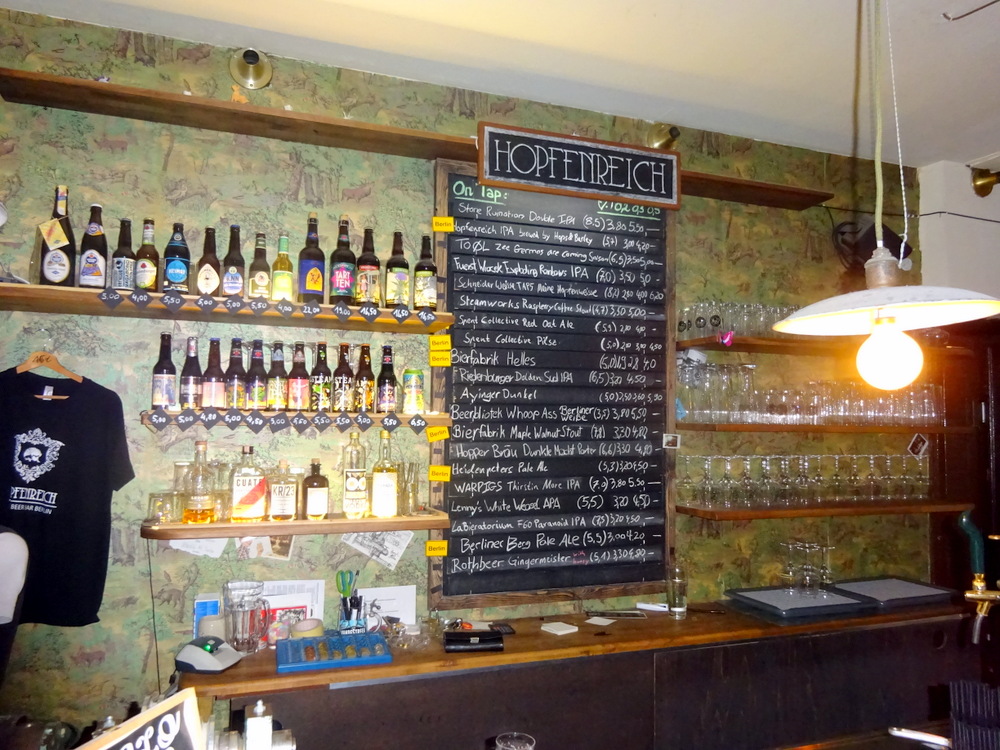 The first visit of what will surely be more was in June 2017. English appears to be the – Lingua Franca, the Chaps who run it may well be from the USA. Some of our – Company – found the Chap serving to be a bit distant, Hector arriving late had no issues.
Only – Nibbles – are sold. Next time I will establish if food can be brought in from the many surrounding eateries.