In September 2003 we had a couples Staff Trip to Köln. Being fans of a certain movie featuring a bouncing bomb, we had to make a day trip north to the Möhnesee. Two towns were discovered on that day: Wuppertal and Soest.
 As we were driven on the bus between Soest Bahnhof and the Lake, I spotted enough about the charms of Soest to make my mind up that there would be a return.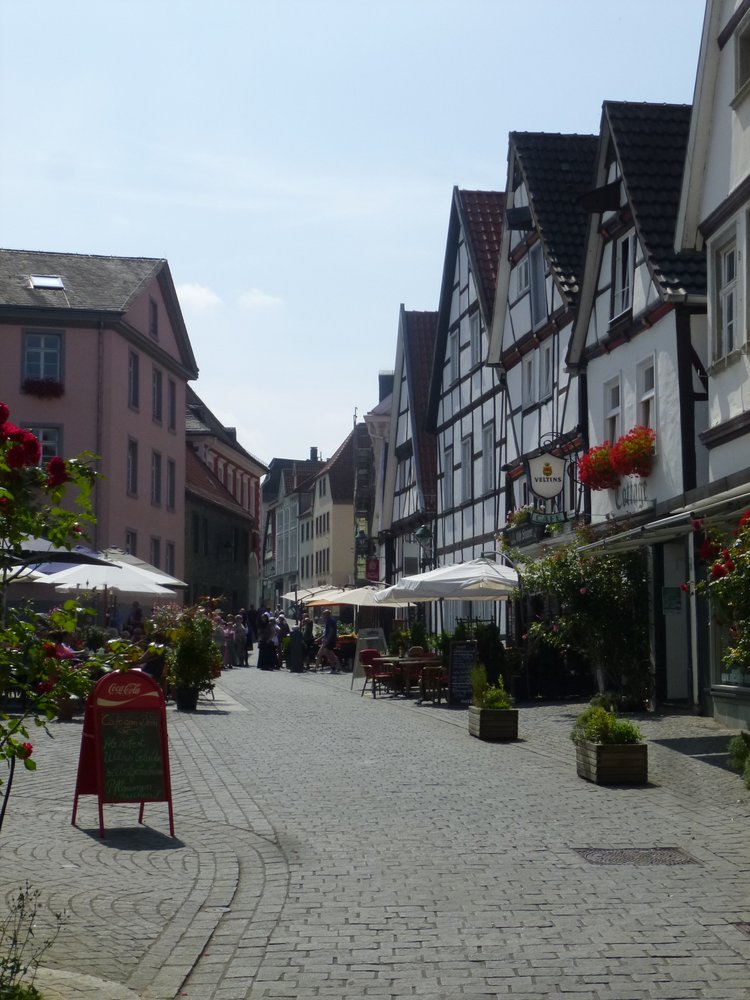 As it happens, the return was a necessity. Our tight schedule on the day trip from Köln meant we only had an hour at the Möhnesee. Somehow we contrived to alight from the bus halfway up the lake. We saw a barrier across the water but this was not the Möhne Dam. This was a major disappointment but Hector did not make any significant over-reaction – this meant there would definitely be a return journey.
Soest is not just the gateway to the Möhne Dam made famous by 617 Squadron, it also has a Hausbrauerei: Brauhaus Zwiebel.