In the early years of the Inter-Rail trips, this part of Germany was passed through.  In 1997, the famous year when Bier-Travelling really kicked off saw Hector arrive in Koblenz via Luxemburg after days spent in the Ardennes.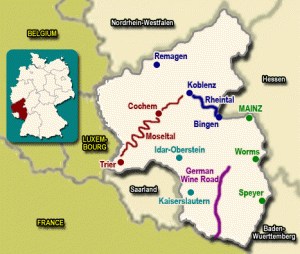 When Ryanair started flights from Prestwick to Hahn for £20 return, the concept of the overnight trip was born.  One could then get to Bingen by bus and then take the train down the Rhine Gorge to Koblenz.
The discovery of the  railway station at a hitherto unknown place called Traben-Trarbach changed Hector's life forever.  In the past ten years the Mosel region has been well explored.  Traben-Trabach, twelve minutes by taxi from Flughafen Hahn, has become our base.  As Lord Clive remarked in September 2010 when he met me at the station: 'You have only been here five minutes and you have been recognised by the locals.
Rheinland-Pfalz is primarily a wine region, however, there is Bier to be found…
Bernkastel-Kues (Kloster Machern)
Bullay
Cochem
Idar-Oberstein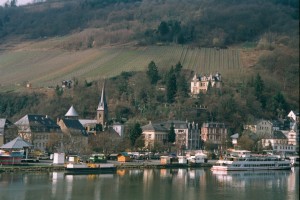 Koblenz
Trier
Wittlich
Worms
Zell