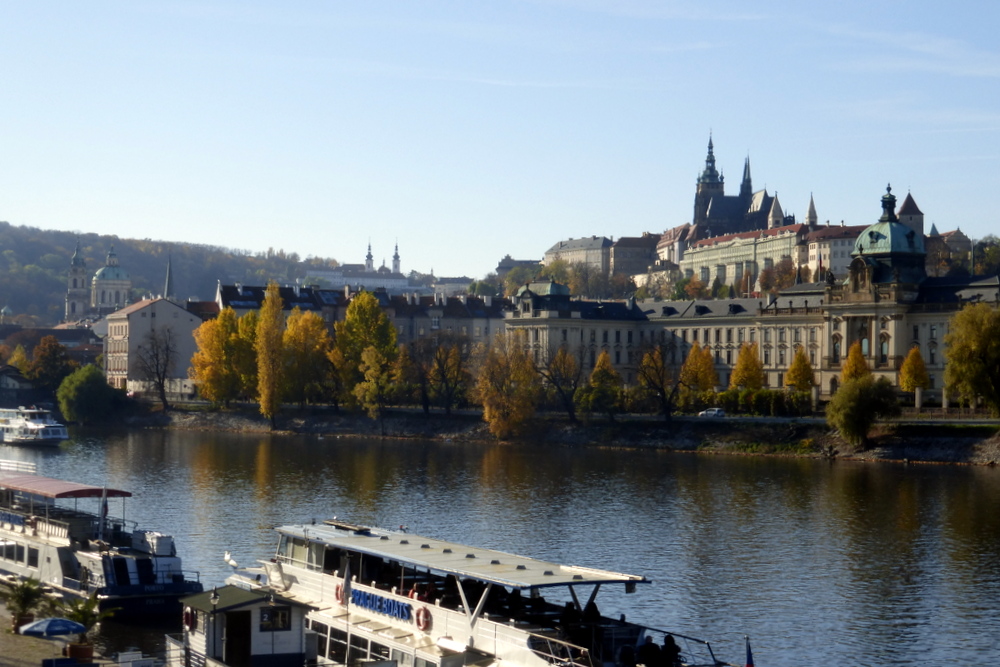 Prague is for Bier, not for Stag Nights, I wish. Having been on a couple of riotous flights from Scotland to Czechia in the past, hopefully people have moved on.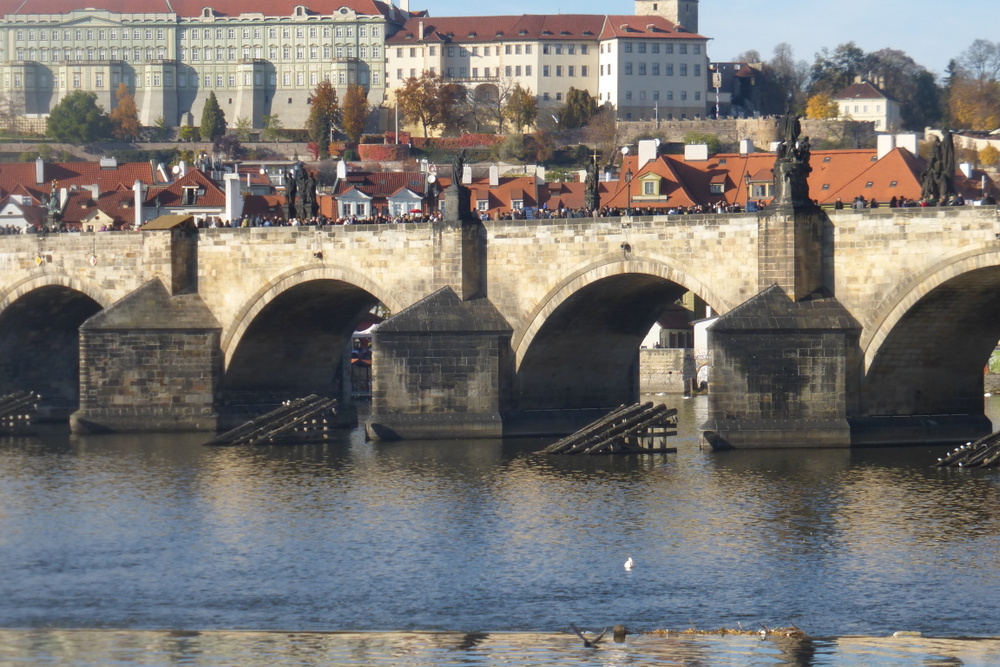 The Castle and St. Vitus Cathedral dominate the skyline above the Charles Bridge and Vltava River. Everyone will see this vista. In addition there is the Main Square in Stare Mesto with the famous Astronomical Clock, decipher this at your leisure. Thereafter, it is time to search out Pivo. One can pick any passing Bar/Restaurant and drink Eurofizz at rock bottom prices. However, in recent years, the Craft Beer Revolution has arrived in Czech stimulating new venues selling a wide range of styles, and correspondingly varied prices. The number of Pivovar – Microbreweries –  is ever expanding.

Arriving in Praha
By Air:
By a ticket for the public transport system, a three day Travel Ticket lasts 72 hours from the time of validation. Tickets are available at an easy to locate desk in the Arrivals Hall.
Take Bus 119 to Nadrazi Veleslavin where it terminates. From there the Metro takes you to the Centrum in minutes. The Travel Ticket is valid on Metro, Bus and Trams.
By Train
Arriving at Hlavni Nadrazi one needs to purchase a Travel Ticket for onward travel and will probably discover that there are no manned ticket offices here or at any Metro Station. Get change from notes at the Left Luggage, find a machine, or try a Newsagent. Tram 9 takes you to the Centrum then across the Vltava to Mala Strana.
The Pivovar – Microbreweries

Pivovar U Bulovoky Richter Pub
**********************************************************************************
Bars and Restaurants
Pivnice Nabidka – 20 PIP Craft Pub
Prague Beer Museum at Namesti Miru