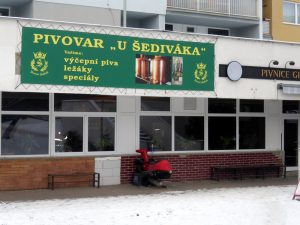 House  –    Pivnice Grey
Address  –  Lodžská 765/15, 181 00 Praha 8-Bohnice, Czechia

Date of first visit  –   January 11th, 2017

Most recent visit  –

Rest day –  Nil
URL – http://www.pivovarsedivak.cz/

Smoking – Yes – Excessively so.

Pivovar Sedivak is a Microbrewery in the north of Praha at Stare Bohnice. Bus 200 takes the Bier-Traveller from Koblisy Metro. Time and distance wise, it is the equivalent of going to the Airport. Before I describe the Pivo, it is worth mentioning that smoking is tolerated, and don't the locals take advantage of this? Pivnice Grey – is also prominent as the signage.
The Brewing Plant is at the far end of the room, a chance to chat.
The Bar has four Taps, the lungs and sanity only permitted the sampling of two.  Being out of the City Centre, prices are attractive.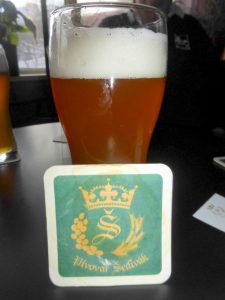 Pivovar Sedivak 10° (Unfiltered, Light).
This is the Hausbier, and thankfully was not sweet at all, With a dry after-taste, this was well appreciated.
*
*
*
*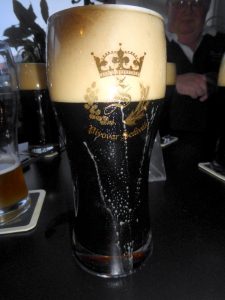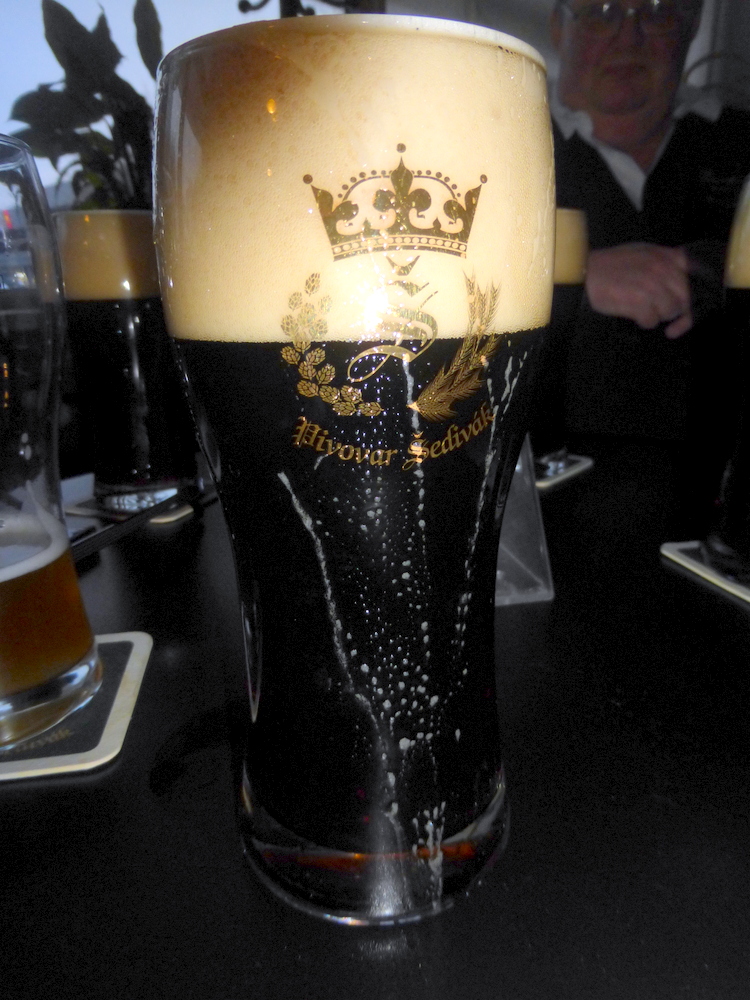 Cerne (Dark) 14°
This has a good body, again not Sweet.
The Recipe is by The Lady featured above.

*
*
*
*
Is it worth the visit? The staff were very pleasant,the Pivo was pleasant rather than outstanding. Ban the smoking, please.