House  –    The Source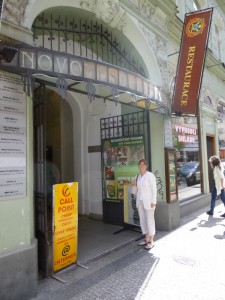 Address  –  Vodickova 20, Praha 1 – Nové Mesto

Date of first visit  –   2002

Most recent visit  –   January 10th, 2017

Rest day –  Nil
URL – http://www.npivovar.cz/en/
Smoking – Smoke-free 10.00 – 14.00 (by area possibly at other times)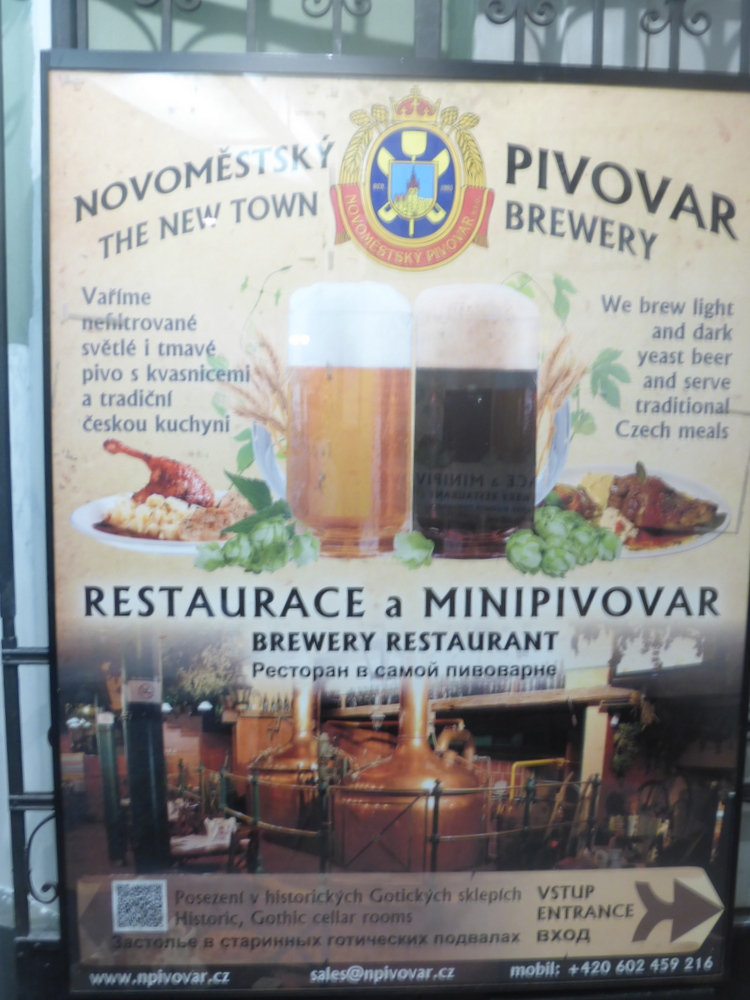 One
of the first Microbreweries in Praha, Hector thought he had visited here in 1992, though they claim to have opened in 1993. Essentially a Restaurant which serves a Light and a Dark Bier. There is also a comprehensive menu with the Chicken Wings being a particular favourite.  Most certainly at Lunchtime, there is a reduction of some 50% in the price of Piwo if one orders food.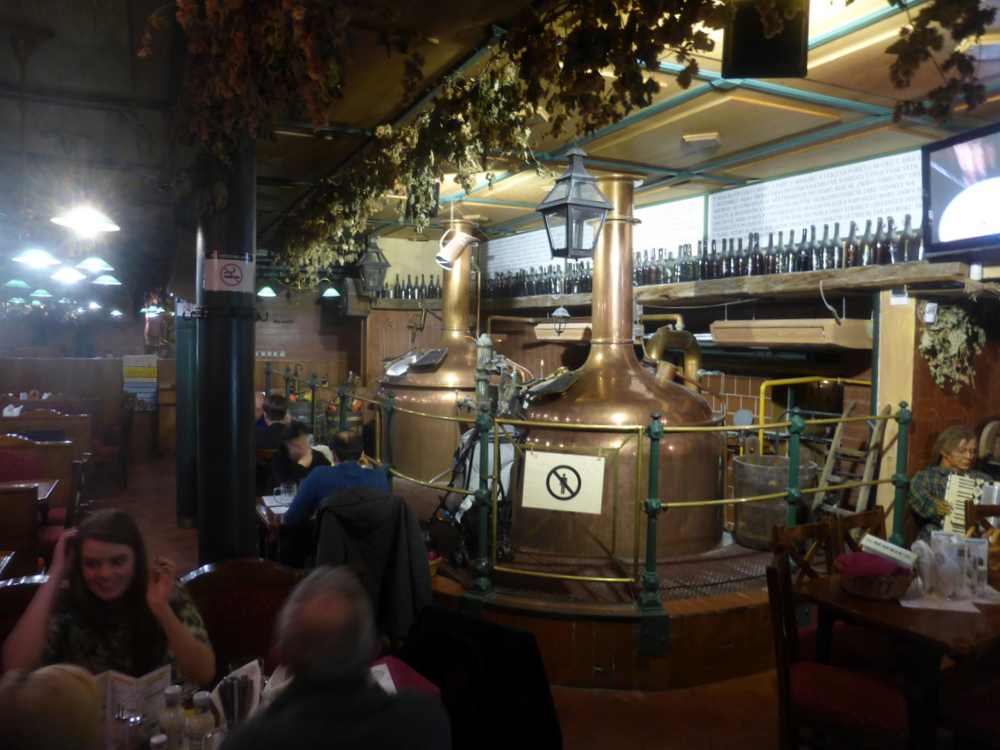 There are three levels, the street level at the entrance with a lower room off to the right. The latter is the favoured seating area, more of a Bierhalle albeit not large. There is an upstairs, attic, dining area also open in the evenings.
Novomestský Svetlý ležák – Light

Cloudy enough to suggest – Unfiltered – there is a slight Malt Flavour, though minimal.  The Dry Hoppy Flavour may have been ahead of its time in the 1990s.
Novomestský Tmavý ležák – Dark