Pivnice U Glaubicu  –   Malostranské námestí 266/5, Praha 1 – Malá Strana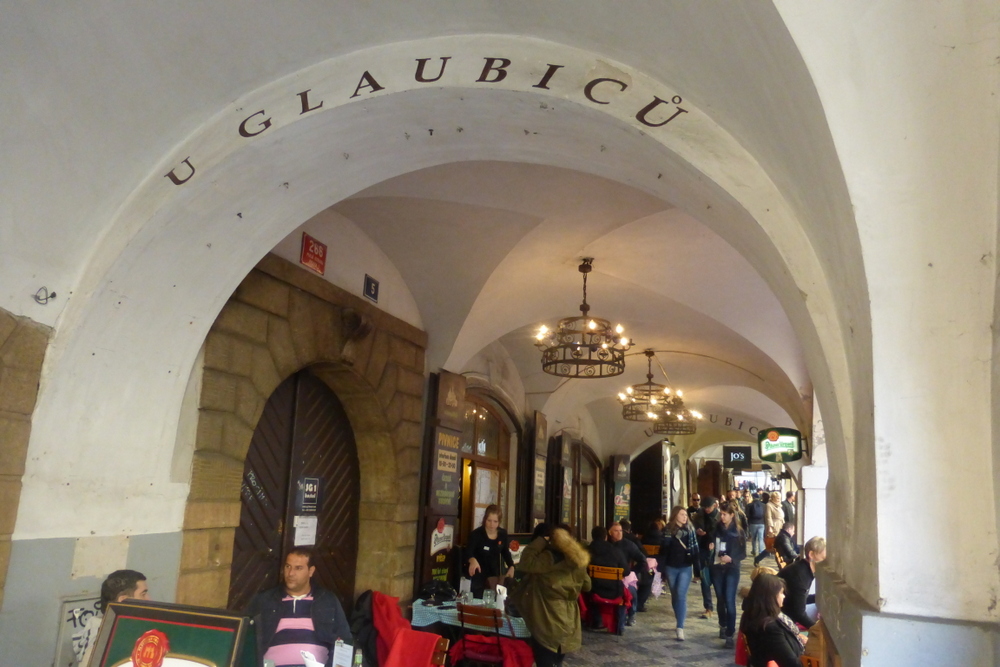 A well established Bar-Restaurant selling Pilsner Urquell, both the Traditional and the Unfiltered.  Millions walk past it every year being located on the far side of the Charles Bridge.

Hector has frequented this venue on every Praha visit in recent memory. The front room is the obvious place to sit, especially in summer when the large window is wide open. To the rear are smoke-free areas.