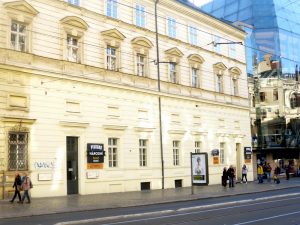 Address  –  Národní 8, Praha 1 – Nové Mesto

Date of first visit  –   October 31st, 2015

Most recent visit  –   January 11th, 2017

Rest day –  Nil
URL – https://translate.google.co.uk/translate?hl=en&sl=cs&u=http://www.pivovarnarodni.cz/&prev=search

Smoking – Smoke-free except at Bar area

This is a relatively new Microbrewery and Restaurant at the river end of Narodni.
A minimum of three Biers are on offer with Seasonal Specials. Lezak (Plzen-style 11°), Lezak Nefiltinovany (Unfiltered 11°), and Polotmavy (Semi Dark 13°) are the standards sold under the Czech Lion banner.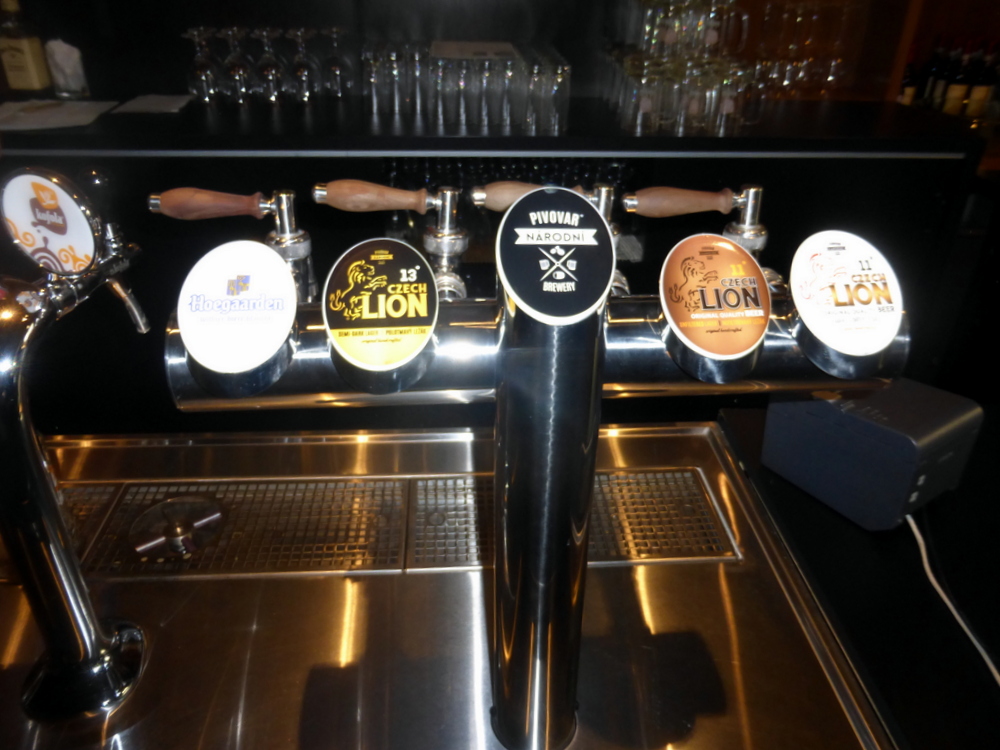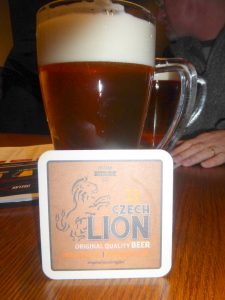 Czech Lion – Lezak – Nefiltinovany – (11°) – Diacytl!
The Main Bar and Dining Area is on the ground floor with another room beyond. The Coppers are beyond the Bar. A Mezzanine is also located above the main seating area.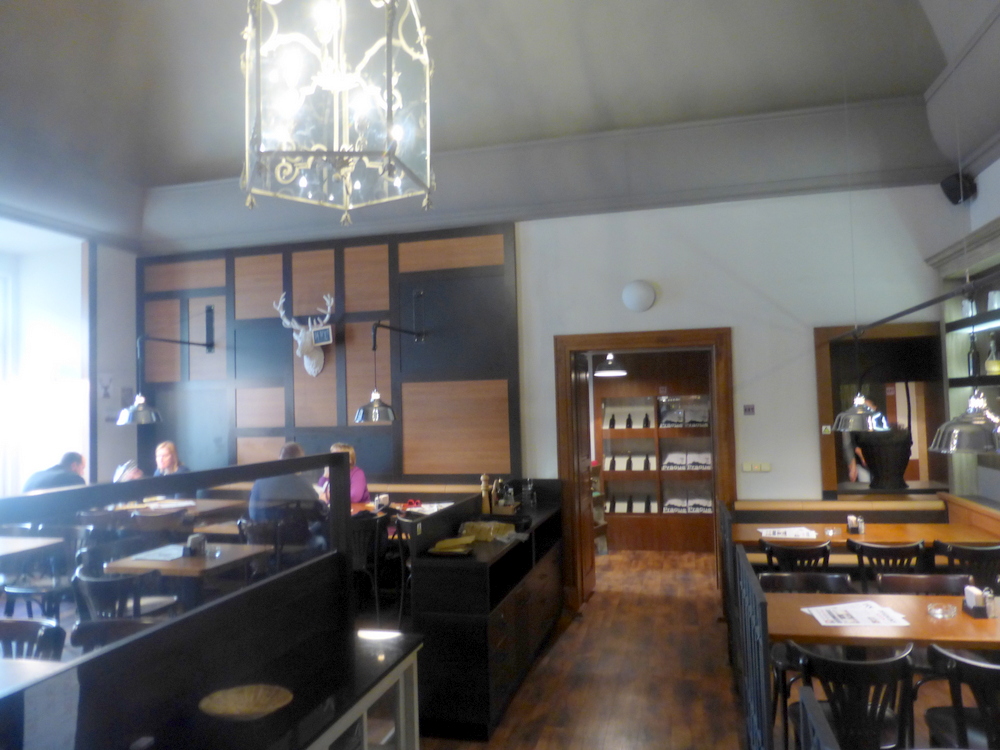 Sadly, the infamous words – smoking area – were noted above the Bar. They have not learned.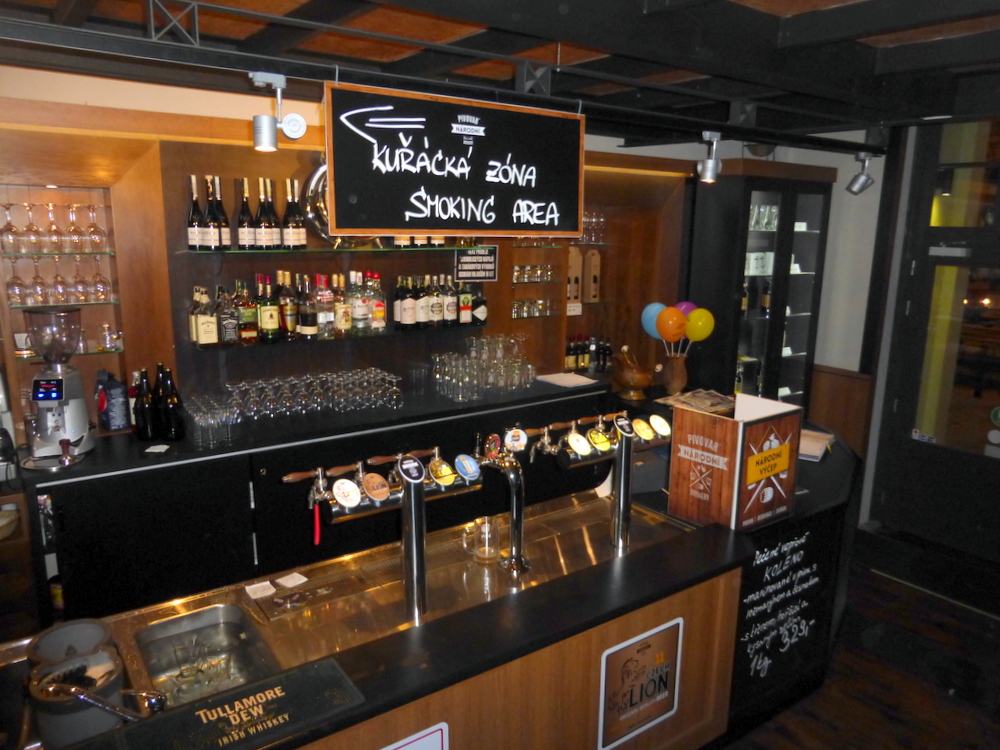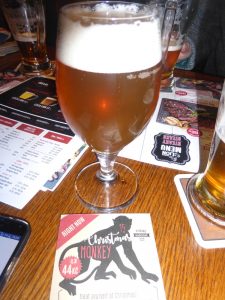 Christmas Monkey (14°)  a Seasonal Pivo with Amarillo Hops, better than the Lezak, but that's not difficult.