Prague Beer Museum at Namesti Miru – Americká 341/43, Praha 2 – Vinohrady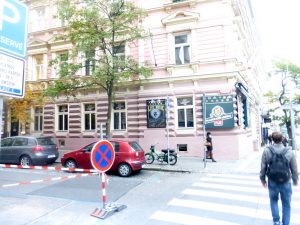 I suppose this has to be a – must visit – pub in Praha given that there is some concession for this being the 21st century, the back room is smoke-free. But! – one has to walk past all the Taps to get there. Logically, one would have the main room smoke-free and put those who wish to inflict harm on themselves with the usual disregard for others, to the back.
Whilst it should be tempting to stop and study the twenty or so Bier Taps, it is better to go straight through and study the Pivo Menu. Do look out for – Beer of the day – en route.