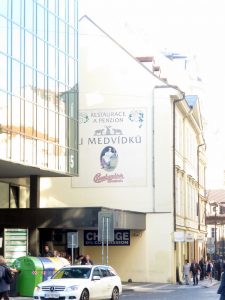 House  –  The Source
Address  –  Na Perštýne 7, Praha 1 – Staré Mesto

Date of first visit  –   2002

Most recent visit  –   January 13th, 2017

Rest day –  Nil
URL – http://www.umedvidku.cz/index.php/en/pivovar/nase-piva

Smoking – Smoke-free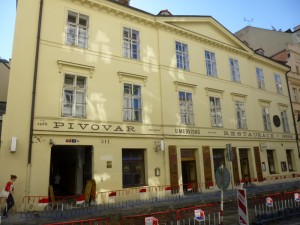 Bier Hall, Restaurant, Brewery, Night Bar and Hotel, U Medvidku has it all, and it's smoke-free.
From Nardoni, the Hotel is the first doorway one encounters followed by the entrance to the Bier Hall. If one is resident, it is here Breakfast is served also having followed a labyrinth of corridors to find the stairs down.
Budvar, Light and Dark is served in the Bier Hall. Upstairs in the attic is the Taproom for the main Brewery which is on the ground floor behind the Night Bar which is the last door one encounters on the street. There are coppers in the attic but on a smaller scale.
A range of Old Gott Piwo is served. They claim that – X Beer 33 – is the – strongest (12.6%) Bier in the World – a claim that has been superseded often.
*
*
Old Gott Barique 5.2%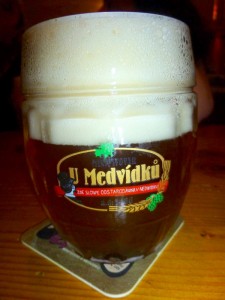 A Semi Dark Lager which is fermented twice, the second fermentation being in oak barrels.
1466 6.1%
This is an unfiltered, unpasteurised Lager with extra Hops. This goes some way towards addressing the Hop Revolution of the 21st Century.
The Braumeister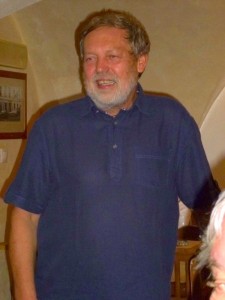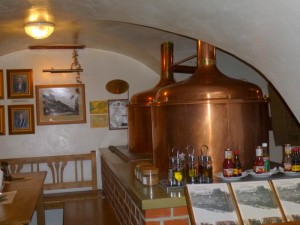 The Bierhalle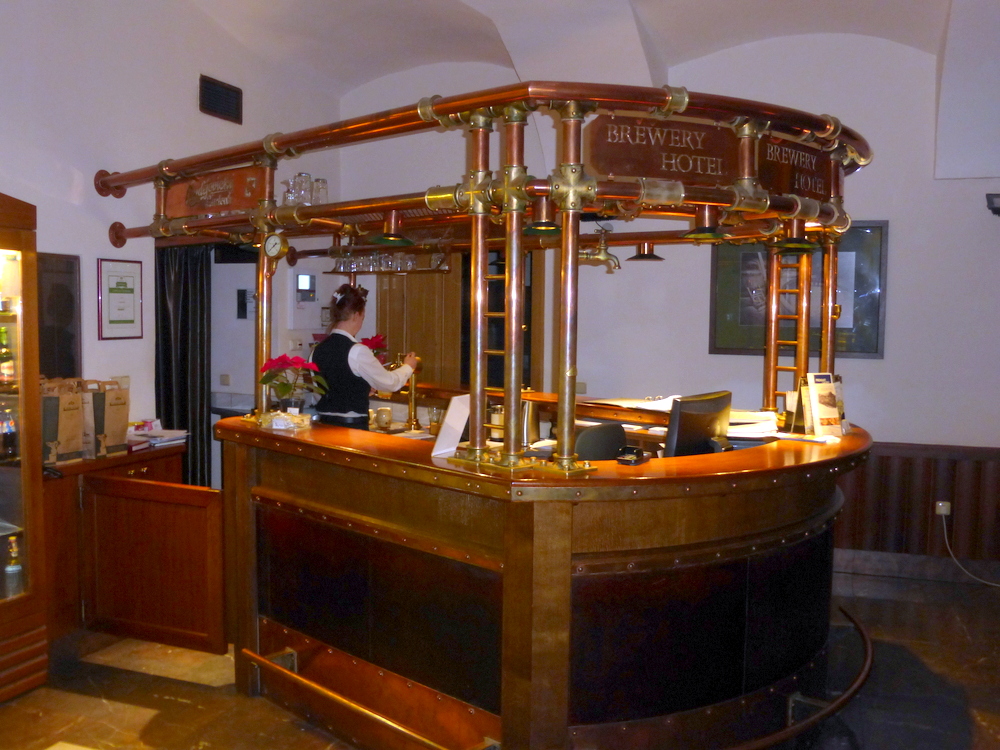 Pivni Bar