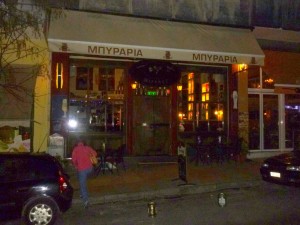 Located a few minutes from Omonia, Bierhof (Stournari 6, Athens, 106 83)  sits midway along a Triangular 'Square'.
The Place has great potential. In 2012 it was way better than 2014, better staff, better attitudes.
The Range of World Biers on offer is lengthy, according to their Lists. What they actually have is spurious. Weltenburg is a wonderful location. Their Bier is not rated by Hector. This dominates their fridge.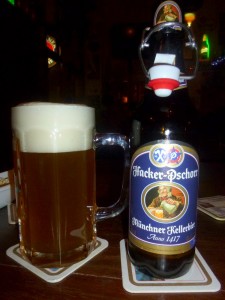 In February 2014 there was only Paulaner available on Draught Not Exciting. Then there was one of the biggest insults ever perpetrated by a Bar Stewardess.
Can I have a Bottle of Hacker-Pschorr Zoigl Bier please? Bottles seen on display in middle of fridge.
No, I can't sell you that. It's for the Boss' personal consumption only.