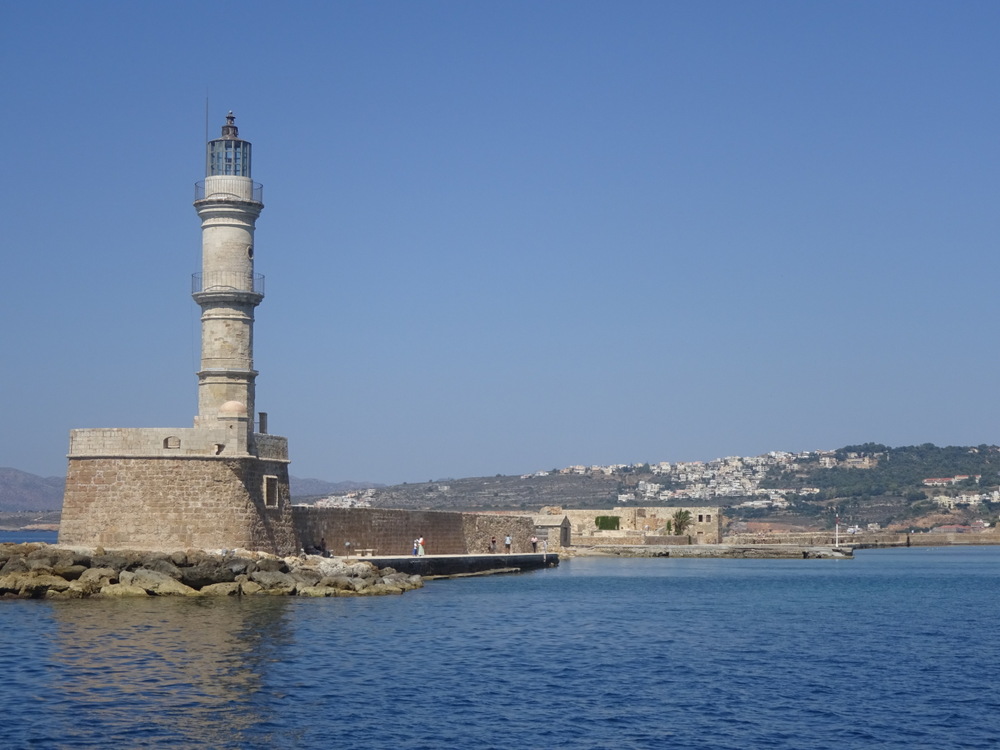 Having visited Chania briefly in 1988, I knew it to be more of a city than Rethymno where I had been based. Arriving from the Airport I did not expect to see such a well developed Metropolis long before I reached the original urban core. Chania has grown.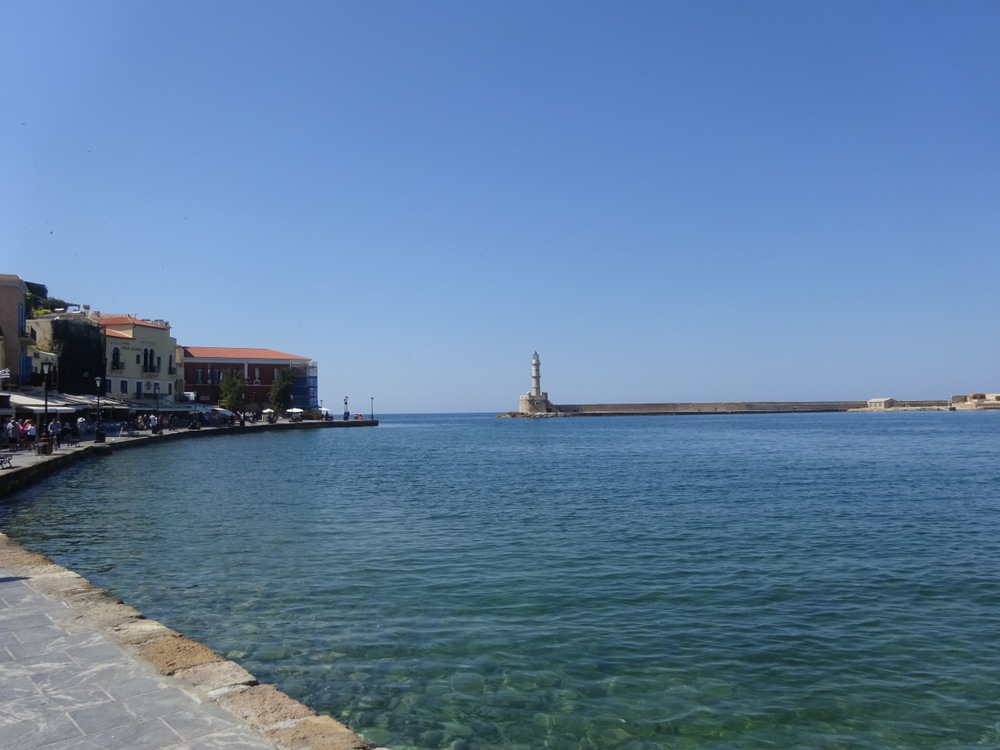 The focal point of Chania is the Venetian Port. The signature Lighthouse dates to the Sixteenth Century making it one of the oldest on the planet. However the Egyptians added the Minaret in the Nineteenth century. In this century, it was restored to something more like the original. To the west side of this is a Fortress, and arcing around this are the remains of the Byzantine era City Wall. Having seen a few Greek Resorts in my time, this certainly is amongst the ones with the most character.
After wandering through the back streets behind the Old Port, it became apparent that this small area has distinct subdivisions. The Main Waterfront at the Port has the Old Town proper behind it on the western side, an historic Synagogue is located within this compact area.
Approaching the Port from the new town one passes through the usual tourist shops, however there are discrete markets within, a leather section is worth walking through if only for the aroma. East of this and again a couple of blocks back off the water is a somewhat upmarket Restaurant Zone giving way to loud Clubs and most importantly in 2017, Rudi's Beerhouse.
Further to the west of the Venetian Port lies Nea Chora, the sandy beach. Here there is a Promenade with Restaurants lining both sides of the street, busy by day, quiet by night, and a bit downmarket compared to the Old Town area.
Some venture further west still to Platanias, which is little more than a Seaside Resort, though it does have one 20th Century Historical attraction on the hilltop overlooking the town. The Bendy-Bus leaves Chania Bus Station regularly for Platanias.
The Bars, Tavernas and Hotel visited:
Rudi's Beerhouse – Kallergon 16, Chania 731 32
Lithos – Akti Kountourioti 7, Chania 731 00
Plateia – Akti Tompazi, Chania 731 32
Kritamon – Kondilaki 38, Chania 731 31
Amphora – Akti Kountourioti 49, Chania 731 31