Platanias is little more than a Beach Resort for Greater Chania, lying 10km to the west. There is no Promenade, side streets off the main road lead down to the sandy beach at regular intervals. Here one can hire sunbeds and umbrellas, if that is the way one is inclined.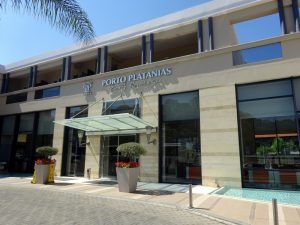 Porto Platanias, a hotel resort in its own right, impressed as I walked along the beach. This may be – The Place – to stay, though I also spotted an annexe across the main street which could lead to disappointment. The main street is lined with Tavernas and shops selling all the Usual Rubbish. There is an impressive Curry House – Krisna – Authentic Indian Cuisine – which is why Hector made the effort to get out out here.
War Shelter Platanias – was an attraction for Hector brought up in the age of Commando Comics.
It is a fair hike up the hill, fortunately there is a continuous line of Tavernas, many claiming to have the best view at sunset. Vigli, at the very top of the town must surely win?  The vista includes the mountains inland, the view back towards Chania and the  island – Agioi Theodoroi.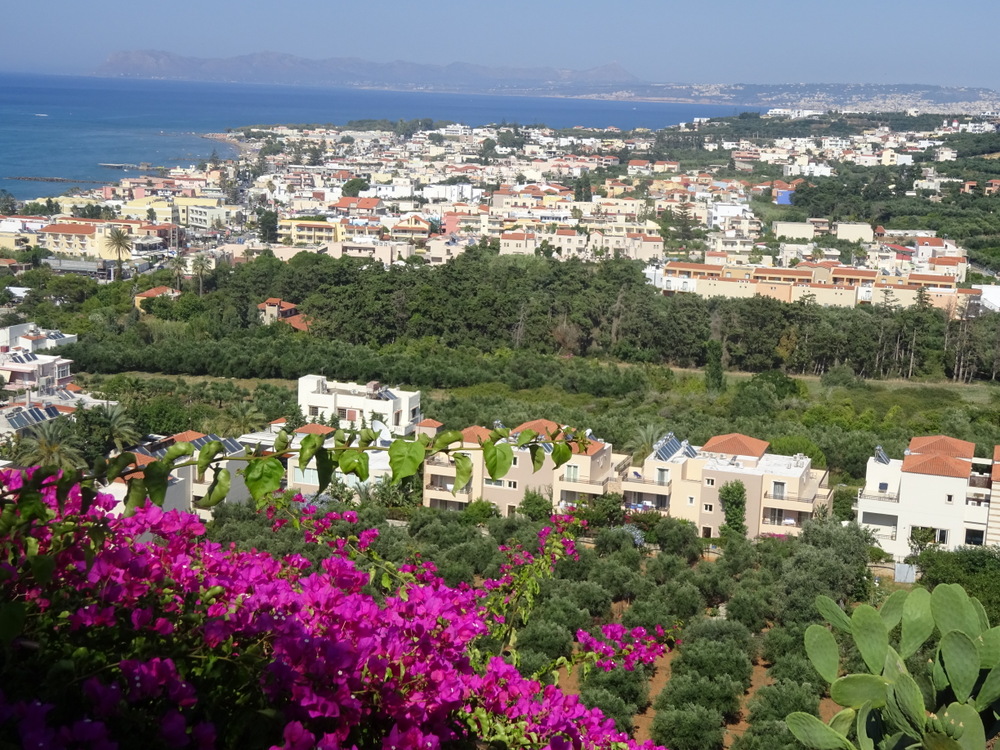 The Restaurant and Taverna visited:
Taverna Vigli –

Krisna – Authentic Indian Restaurant –  PEO Kissamou Chanion 102, Platanias 730 14