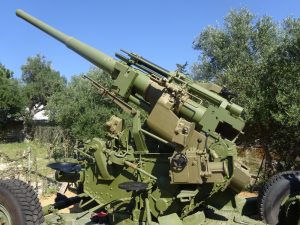 Opening times:
10.00 until 12.00, and then 17.00 until 20.00
Entrance charge: Free – there is a box for donations.
The system of tunnels, high on the hill overlooking Platanias, was recently a storage area for Vegetables, and then a playground for children before becoming the Museum it is today.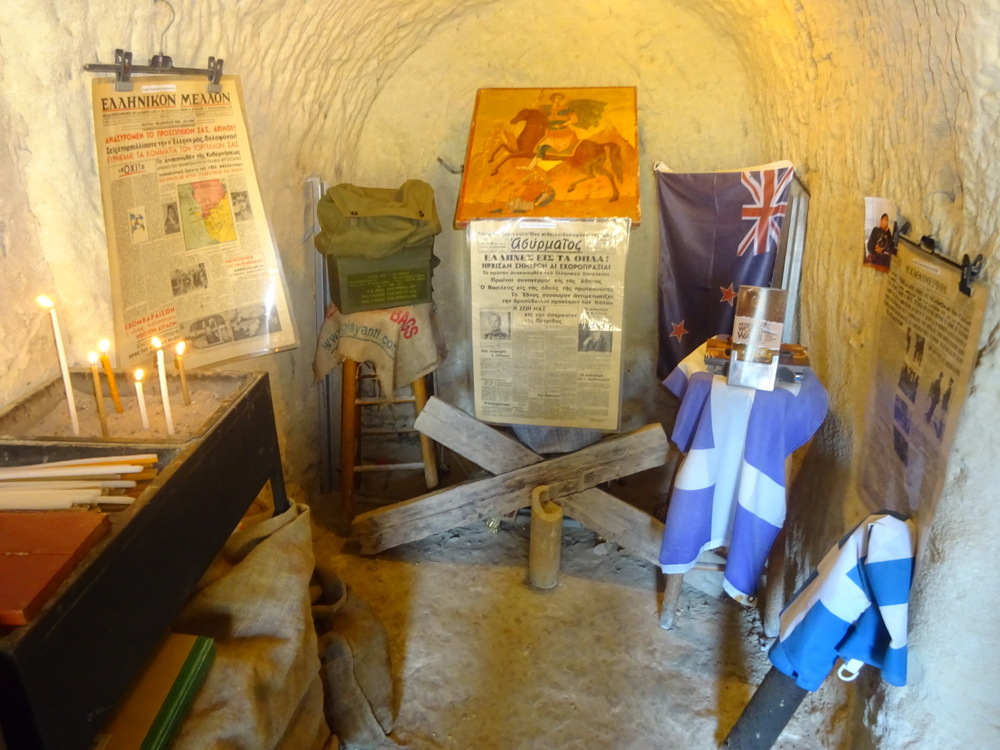 When the Germans arrived in Crete by parachute in 1941, they commissioned the excavation of the tunnels adjacent to the church which overlooks the town, The strategic advantages become apparent when one looks out over air, land and sea.
The German Occupation is covered as well as the liberation by the Allies. Scottish troops were given a specific mention by the volunteer on duty at the time of my visit.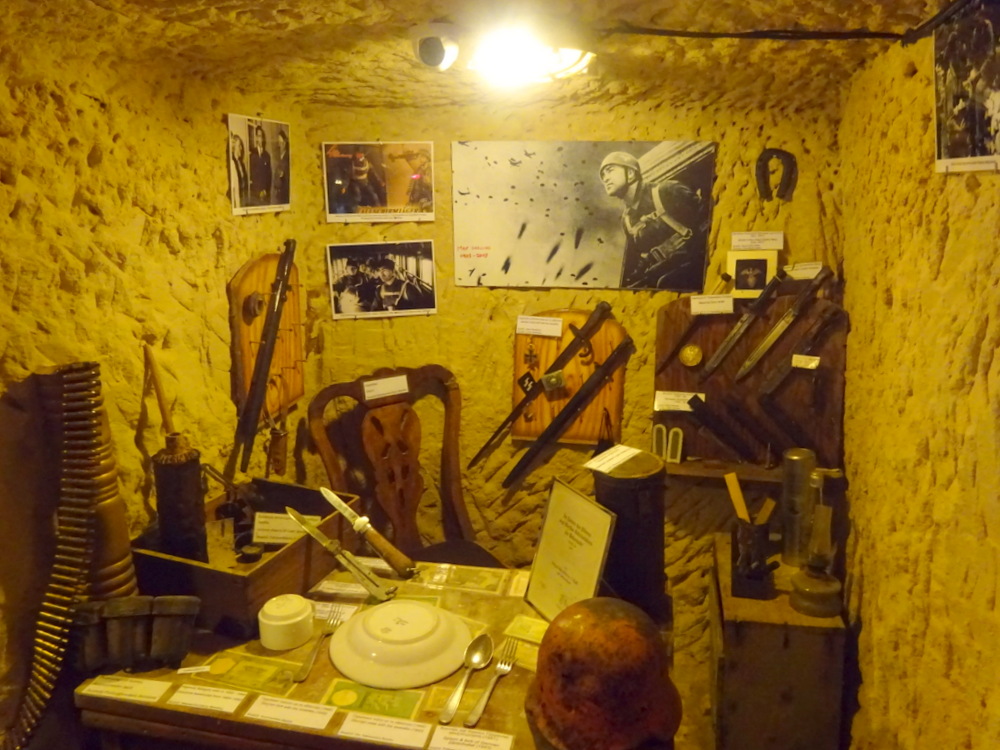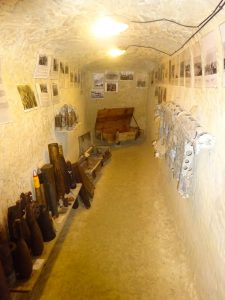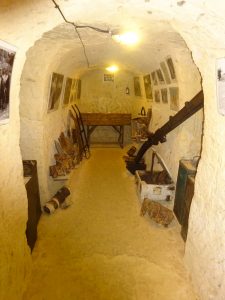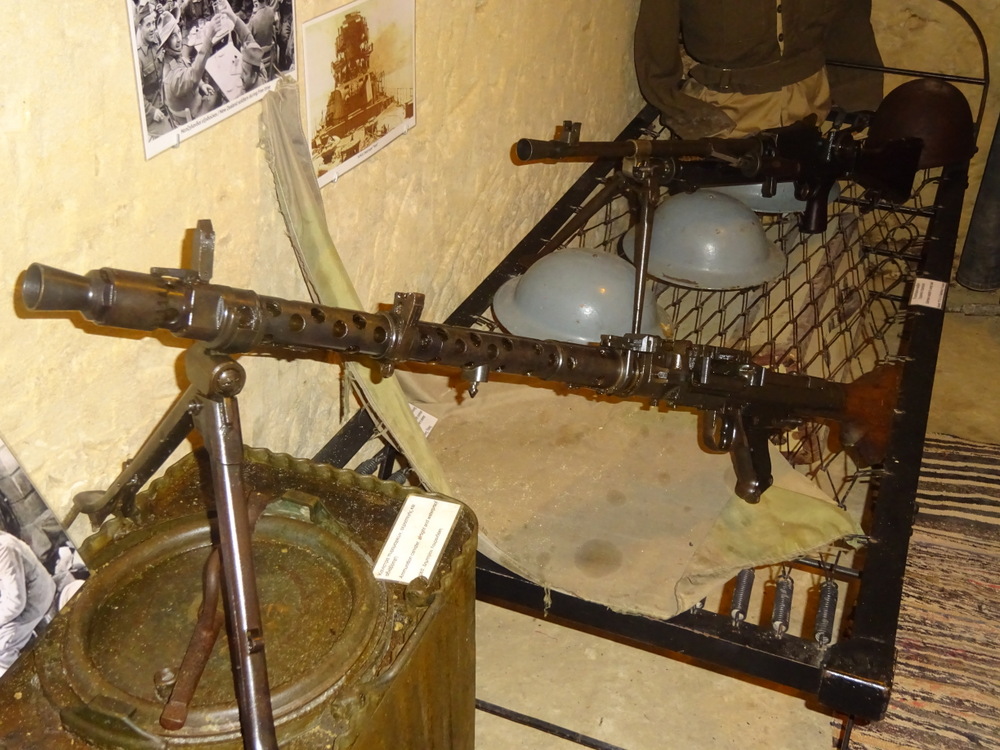 Outside the tunnels are a few interesting pieces of hardware.