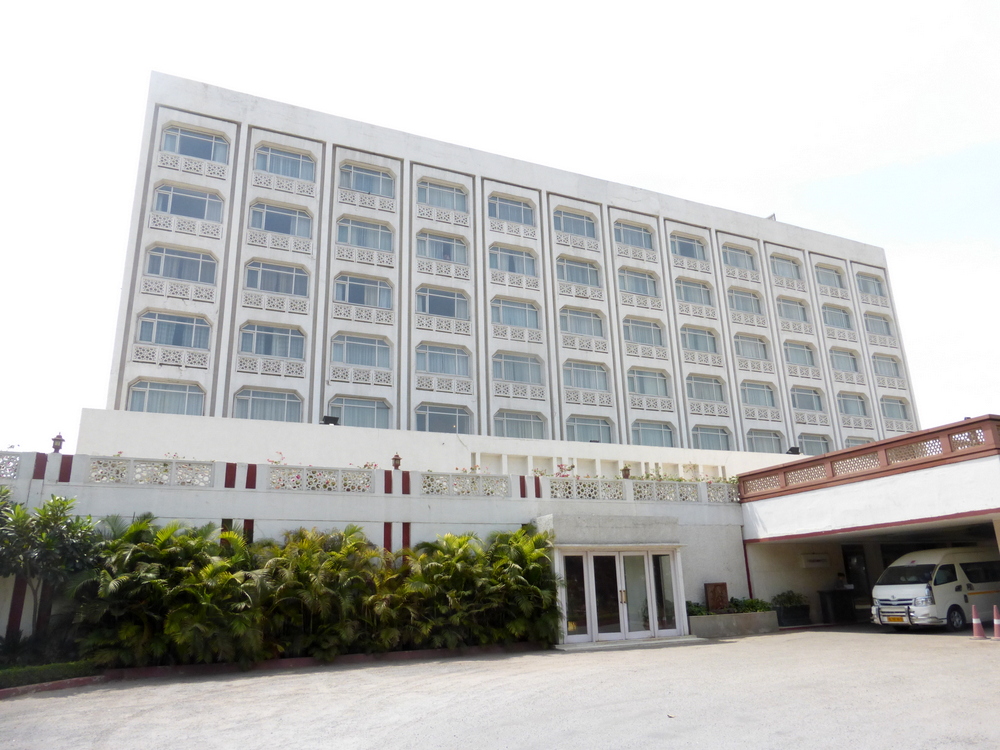 As one enters the Gateway Hotel (Fatehabad Rd, Tajganj, Agra, Uttar Pradesh 282001, India) there is an awareness that this Hotel is sited on a busy road, metres from a junction, there is near constant road noise. Fortunately for those with the Taj Mahal facing rooms at the front of the Hotel, traffic nose abates towards midnight. Proximity to the Taj Mahal and the Agra Fort makes the situation of the hotel ideal. Taxis and Tuk-Tuks are always on hand, annoyingly somewhat, one can be pestered as soon as one leaves the seclusion of the compound.

The swimming pool is impressive, set in a large garden on the quiet rear side, access is from near the dining room area.

The foyer is impresses by its shear size, a function suite lies off. Live music may be performed at the head of the few steps down to the main dining room. The Breakfast Buffet was at par with that experienced on the 2016 Trip, the Evening Buffet disappointed.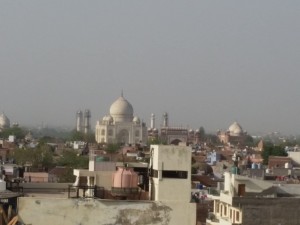 The rooms vary in quality depending on what one has paid for. The view of the Taj Mahal from the fourth floor was a welcoming sight on arrival, until the scaffolding was spotted. At least we knew then what to expect. Throughout our visit, there was always staff in attendance in the corridor on our floor.
Faced with a problem accessing cash from the five nearby ATMs, the Maitre d' provided a car and driver to solve our problem.  A True – Hector.