The Amber Fort (silent – b) is sited on Cheel ka Teela, the Hill of Eagles. The Fort is situated some 11km north of Jaipur, and is considered the – must visit – attraction. This is most certainly one of the finest historical attractions The Hector has ever visited. In 1592 Man Singh, a General of Emperor Akbar, began construction.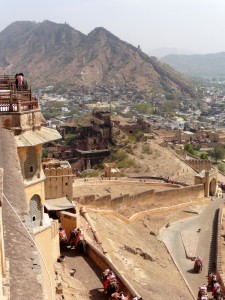 From the town of Amer one could conceivably walk up to the entrance, though Rickshaws and even Elephants are aplenty. Pedestrians enter on to the first courtyard, Jaleb Chowk, the Elephants deliver their cargo here from the opposite side.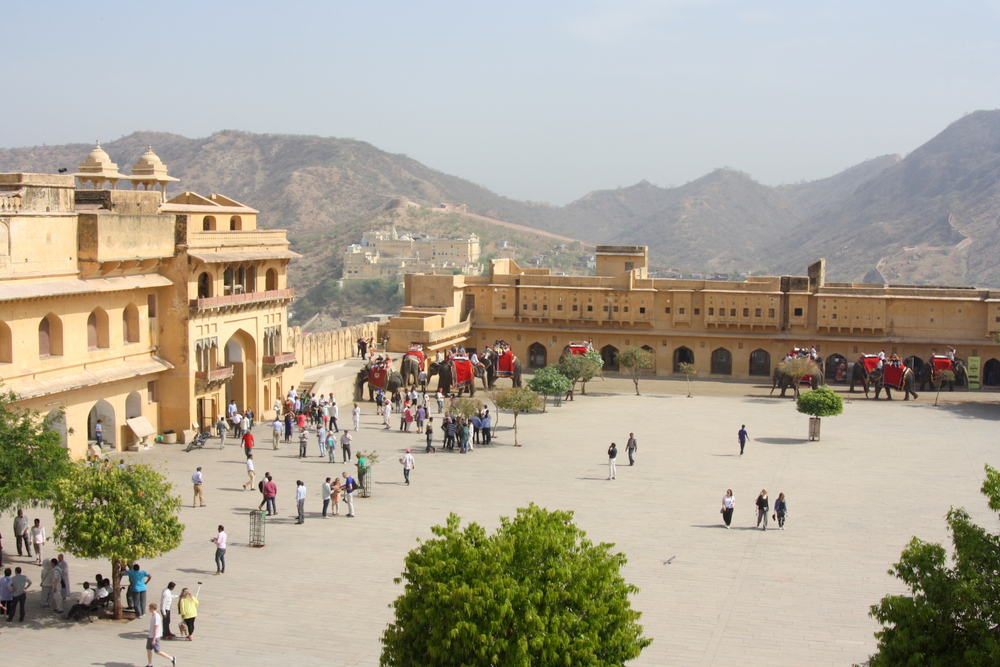 Let your Guide explain the intricacies of the architecture and the various levels, one simply wants to get further in and higher up and appreciate not only the marvelous construction, but see the views of the higher adjacent Fort and the lake and town below.
The inner courtyard reveals the Hall of Mirrors which sadly the public are not allowed to enter. One does one's best to replicate the reflection phenomenon form the edges.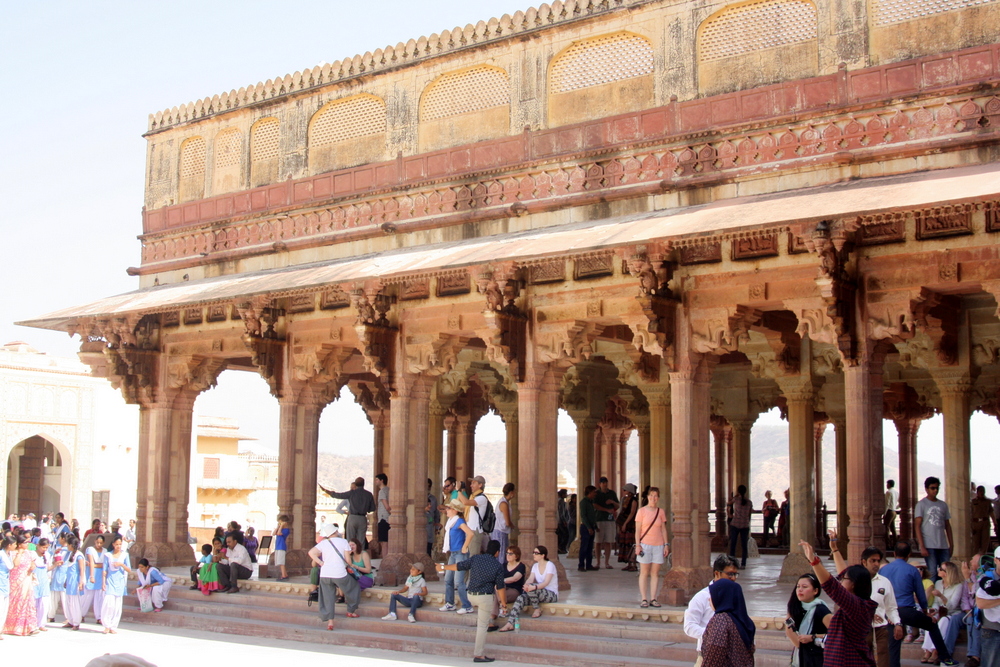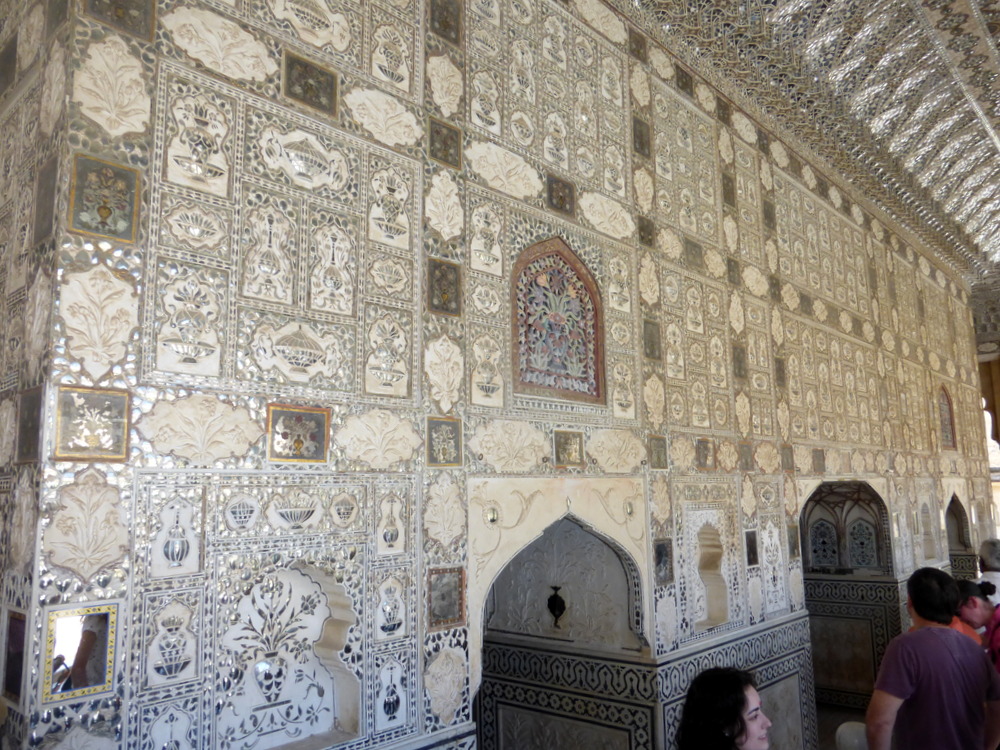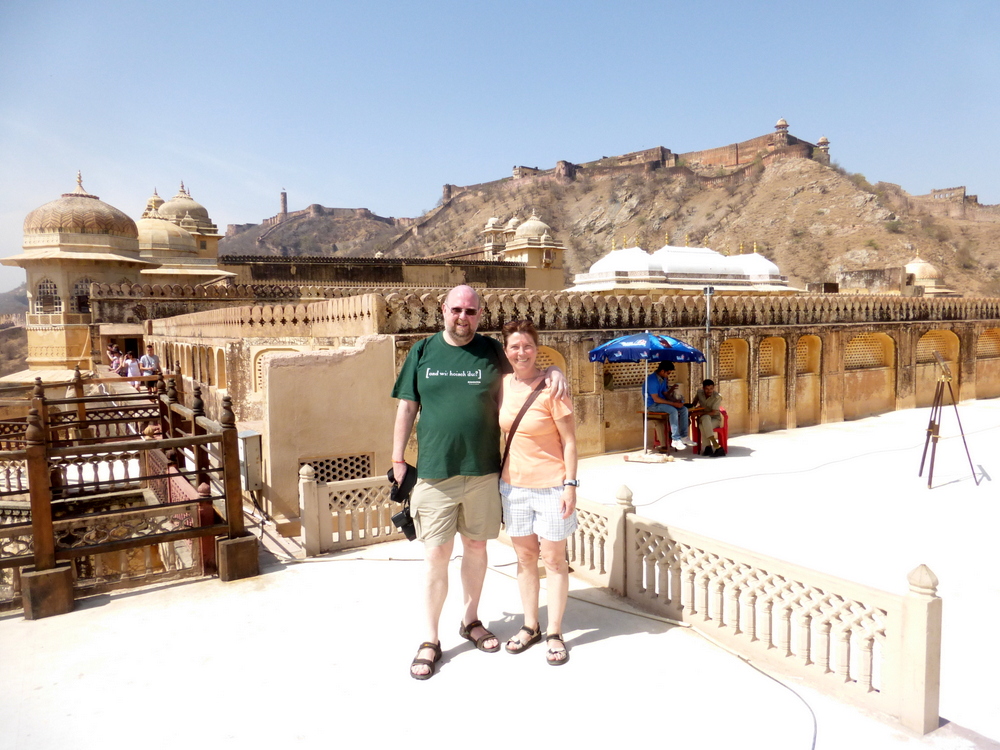 The secluded women's quarters are the final area one encounters. Why would a Maharaja with many wives have to be discreet, did the others not know?