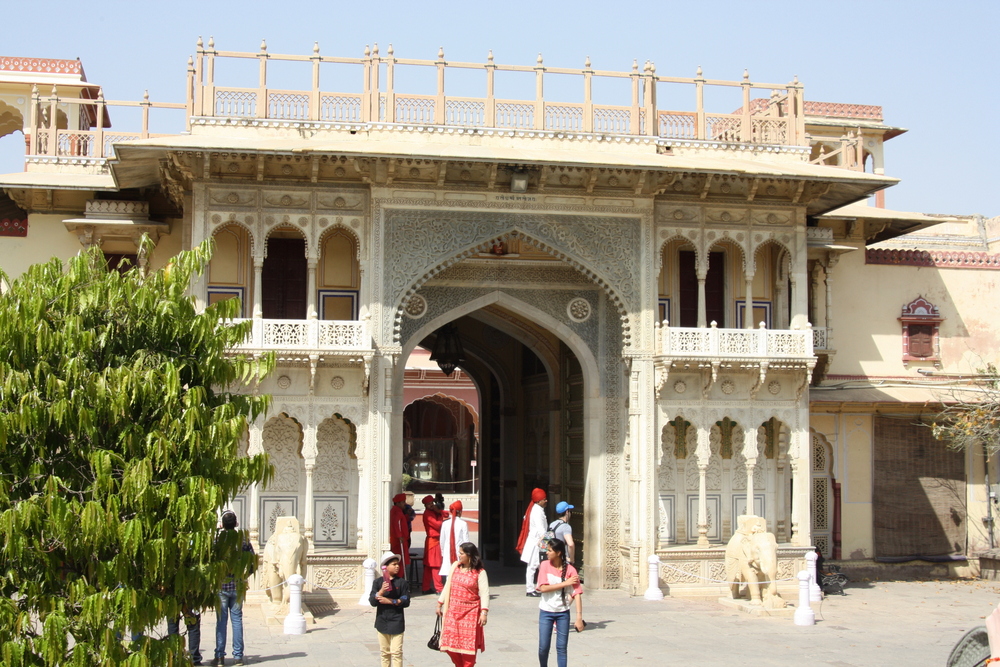 Maharaja Sawai Jai Singh conceived this Palace in the late eighteenth century, although it took until the twentieth century to complete. The inner courtyard contains the imposing Mubarak Mahal (Auspicious Palace), whilst the seven storey Chandra Mahal is still the dwelling place of the descendants of the Royal Family.
The Maharaja Sawai Man Singh II Museum is contained within the complex, no photos.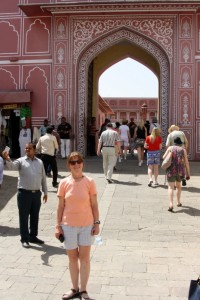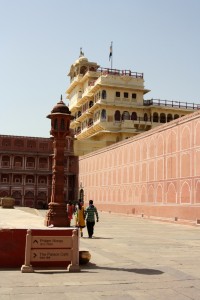 Impressive as the City Palace may be, after the Amber Fort was maybe one too many today. The temperature was now 39°C, we were spending an increasing amount of time meeting Bhupi – in the shade. The City Palace also houses the Maharaja Sawai Man Singh II Museum, but Marg and Hector have done a Museum this year in Athena. There's two of them?