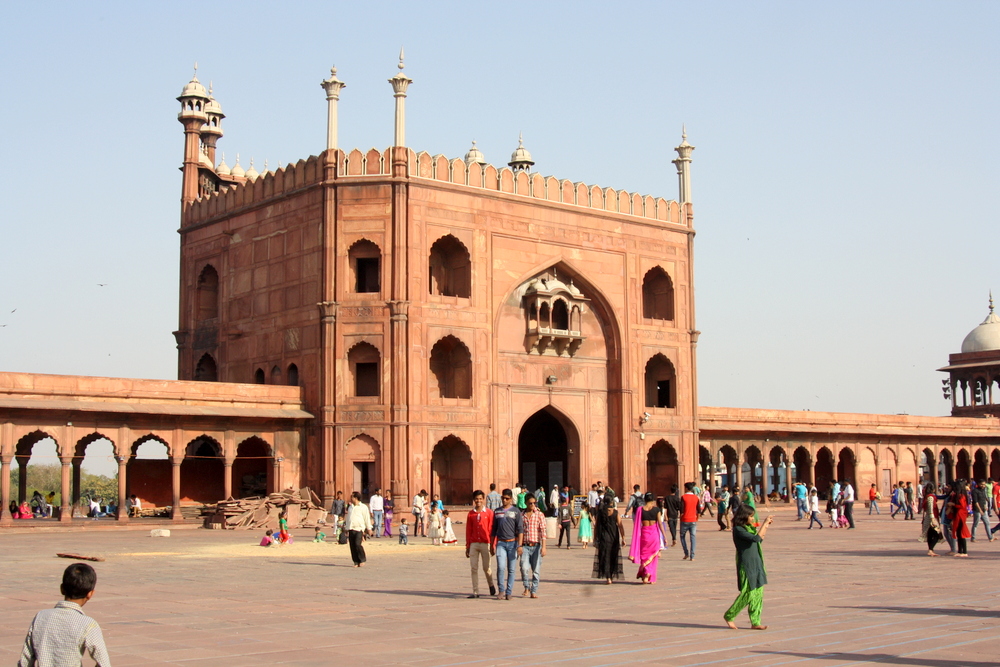 Designed by Shah Jahan the Fifth Mughal Emperor, this was the first Indian Site visited by Hector in 2016. Constructed in the seventeenth century, this building is less well known than the Taj Mahal, also conceived by Shah Jahan to commemorate his favourite wife – Mumtaz Mahal.
The large courtyard is surrounded by walls and gate entrances on three sides. The fourth side contains what one would expect would lead to the large praying room, not here. The imposing structure on Side 4 is little more than a facade. This is in effect an open air Mosque and is the largest in India.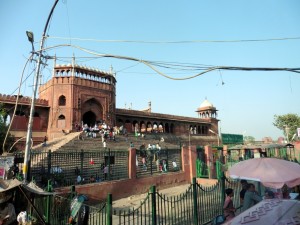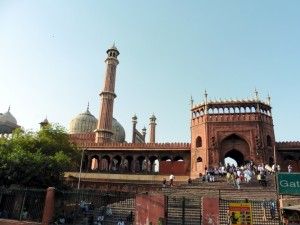 Rs 300 is the charge to take a camera into Jama Masjid. If one has a camera phone and a camera, then Rs 600, add a camcorder and…  The Security check your bags. Hector had two cameras and a phone but was able to leave two of these safely on the Tour Coach.
One can see the Red Fort, another Shah Jahan building, in the distance, this was not part of our Itinerary.