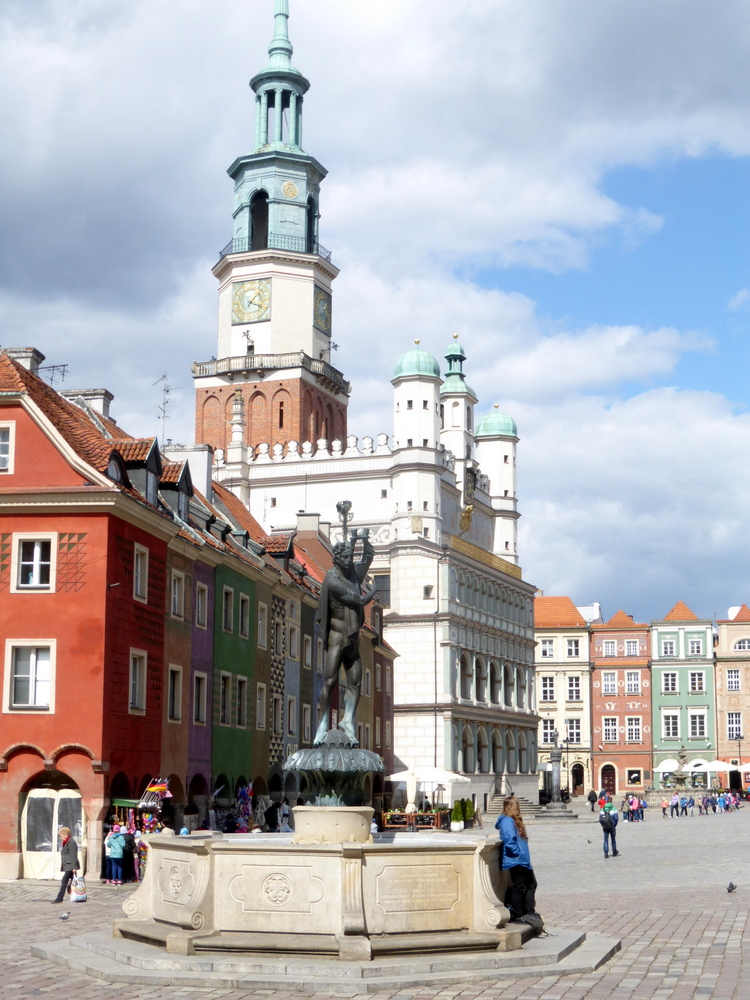 Poznan lies on the Warta River in Western Polska, under three hours by train from Berlin. Poznan is approximately halfway between Bydgoszcz and Wroclaw.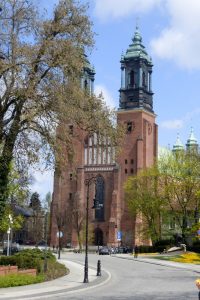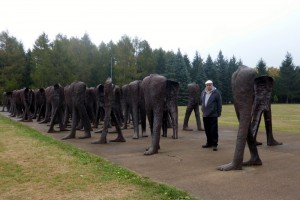 Outside the Central Station to the west is the Trade Fair incorporating Sala Ziemi.  The University is immediately East of the Station leading to the Stare Miasto (Old Town).  Continuing eastwards across the river is the Cathedral and the Malta Lake.  Two attractions are found at the eastern end of the Lake (Tram 8), an above average Indian Restaurant and the New Zoo.
North of Stare Miasto is the Park Cytadela.  In addition to a display of tanks and 'planes, this park features contempoary sculptures. Rather poignantly, the ashes of forty nine of The Fifty from Stalag Luft III are interred in the cemetery.
The Stare Miasto was rebuilt after 1945, the architectural landscape of Stary Rynek is somewhat spoiled by some 1960s constructions in the heart of the Square.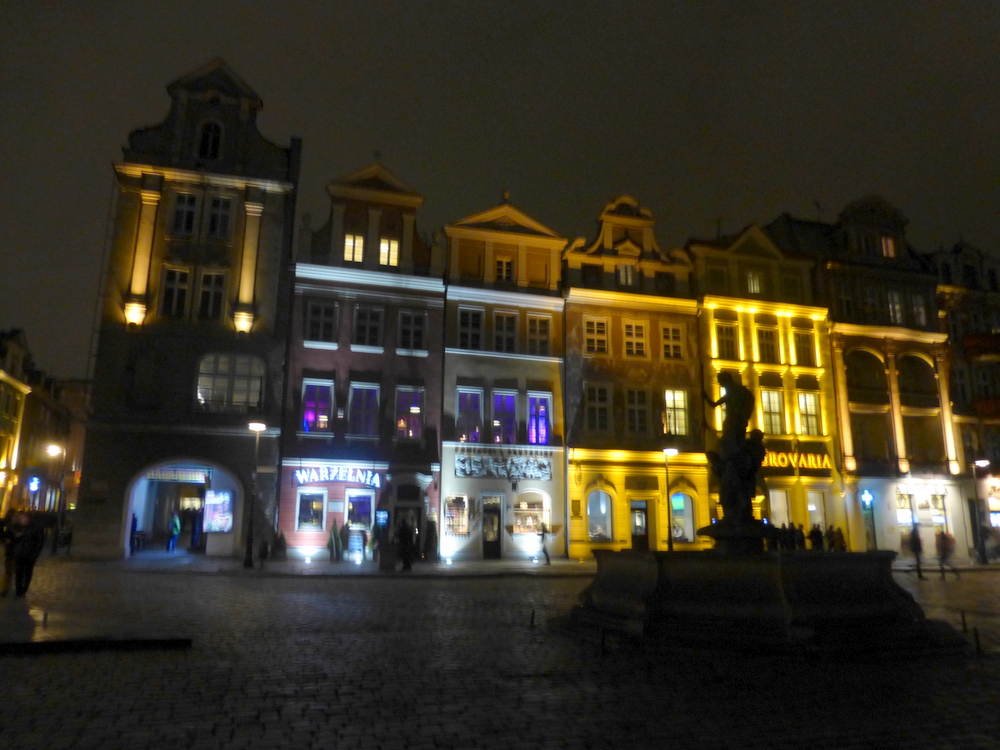 Stary Rynek contains many fine Bars and Restaurants, the streets leading off, especially to the north, feature the Best Bier Houses.
The attractions of Poznan:
International Fair – Sala Ziemi –  Steven Wilson April 2016
Park Cytadela & The Old Garrison Cemetery
House Brewery, Bars, and Restaurants:
Ministerstwo Browaru  –  Ratajczaka 34, 61-815 Poznan, Polska
Piwna Stopa  –  Szewska 7, 61-760 Poznan, Polska
Dom Piwa  –  2, Mokra 2, 61-766 Poznan, Polska
Chmielnik  –  Zydowska 27, 61-761 Poznan, Polska
Van Gogh Cafe  –  Zydowska 12, Poznan, Polska

Fermentownia  –  Kwiatowa 2, Poznan, Polska
Amoro del Tropico. Pub  –  Ratajczaka 26, Poznan, Poland
Brovaria  –  Stary Rynek 73, 61-772 Poznan, Polska
Gospoda Poznanska  –  Stary Rynek 82, 61-772 Poznan, Polska
Pijalnia Wódki i Piwa  –  Stary Rynek 85, Poznan, Polska
Meta Seta Galareta Disco  –  Stary Rynek 63, Poznan, Polska
Kriek Belgain Pub & Café  –  Wodna 23, Poznan, Polska
Basilium  –  Wozna 21, 61-776 Poznan, Polska
Restauracja Ratuszova  –  Stary Rynek 55, 61-772 Poznan, Polska
Zascianek kuchnia polska Catering  – Polwiejska 26, 61-888 Poznan, Polska
Restauracja Indyjska Shivaz  –  Mielzynskiego 16, 61-829 Poznan, Polska
Taj India  –  Wiankowa 3, Poznan, Polska 
Tavaa  –  Ratajczaka 30, Poznan, Polska
Setka Pub –  Swiety Marcin 8, 61-803 Poznan, Polska  –  (Closed)