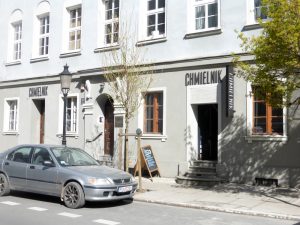 Chmielnik  (Zydowska 27, 61-761 Poznan, Polska) is across the back garden from Piwna Stopa, and also metres from Dom Piwa and the Van Gogh Café on the northern side of Stare Miasto.  As with Van Gogh, it is open before the customary Poznan opening time of 16.00.  It is likely that the Bier-Traveller will have checked out the cheaper by far Van Gogh first, however, Chmielnik is a much larger and more modern venue.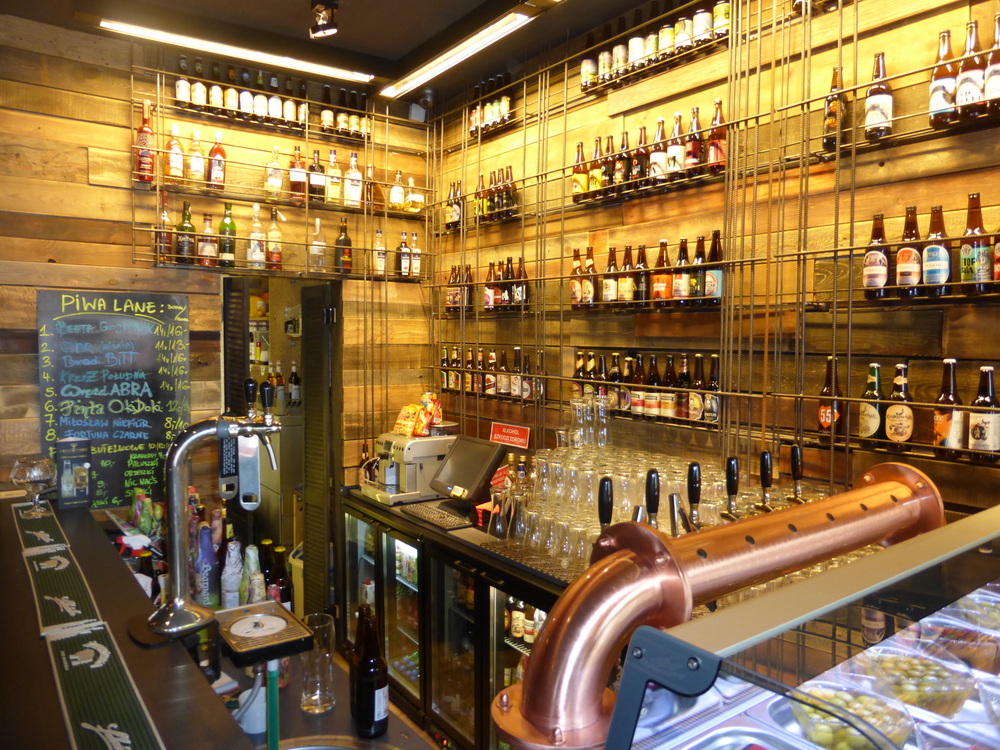 Chmielnik has eight Taps and a worthy array of Bottles. Be prepared to pay a couple of Zloty more for one's Piwa at this venue.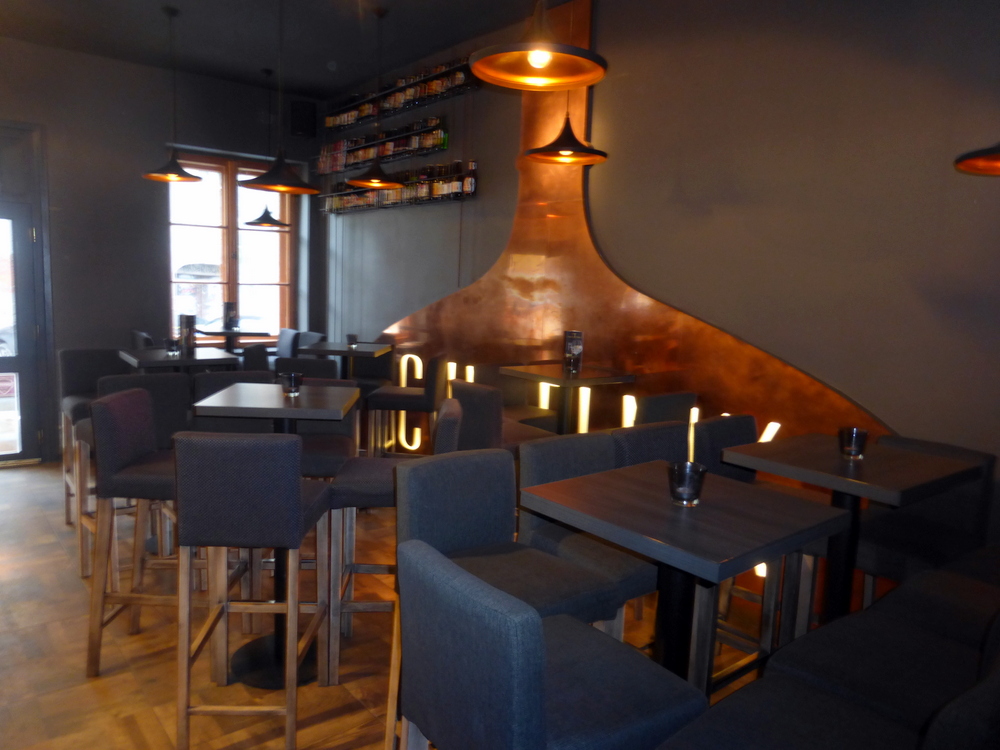 The Bar area leads through to a rear seating area, a conservatory.  Outside is a substantial Bier Garden from where one can sense the proximity to Poznan's finest bar – Piwna Stopa.