Fermentownia    (Kwiatowa 2, Poznan, Polska)  is located off the Pedestrian Precinct – Polwieskja – which leads from the Stare Miasto southwards towards Stary Browar, the Old Brewery which is now a Shopping Centre.  This spacious Basement Bar is another new addition to the Multi Tap Bars in Poznan, featuring 20 Taps.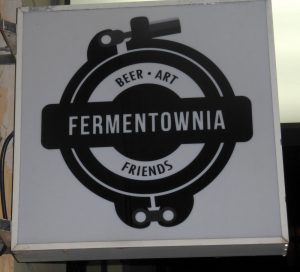 Open in the evenings until late, the staff are happy to let you sample the Piwa thus ensuring a Bier to suit one's palate.
On quiet nights do not be surprised to see canoodling couples, when the DJ is present the place is livelier.