Gospoda Poznanska  (Stary Rynek 82, 61-772 Poznan, Polska) sells only the Polish Biers one first heard of, the ones that Hector could never now describe as Piwa.  Fortunately, Cider is on sale.
One comes here for the Food, the great Polish Traditional Dish of Stuffed Cabbage Leaves – Golabki is on offer as well as the ubiquitous Perogi.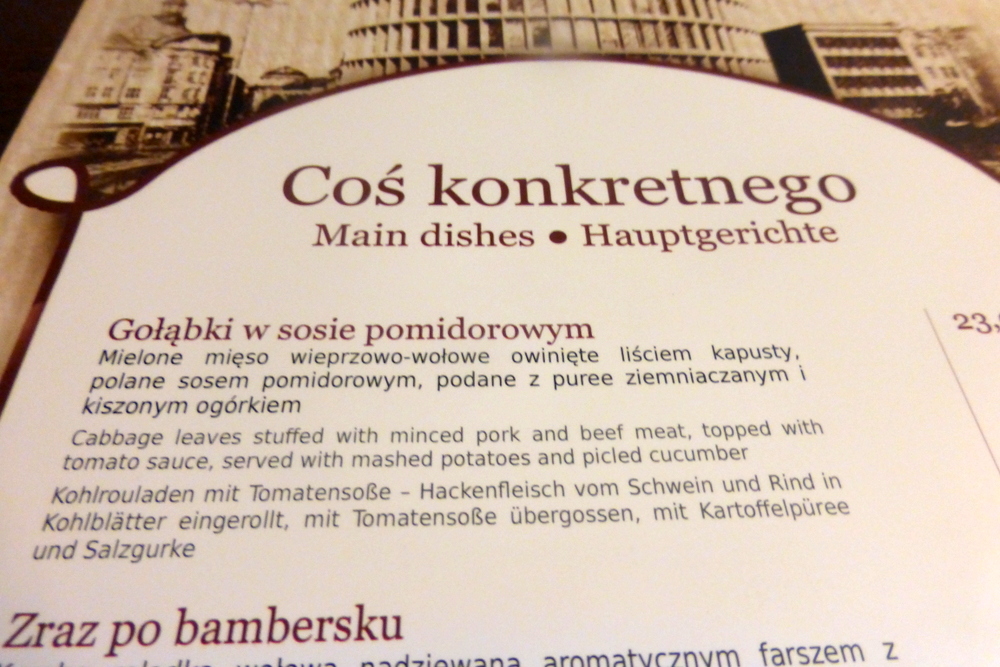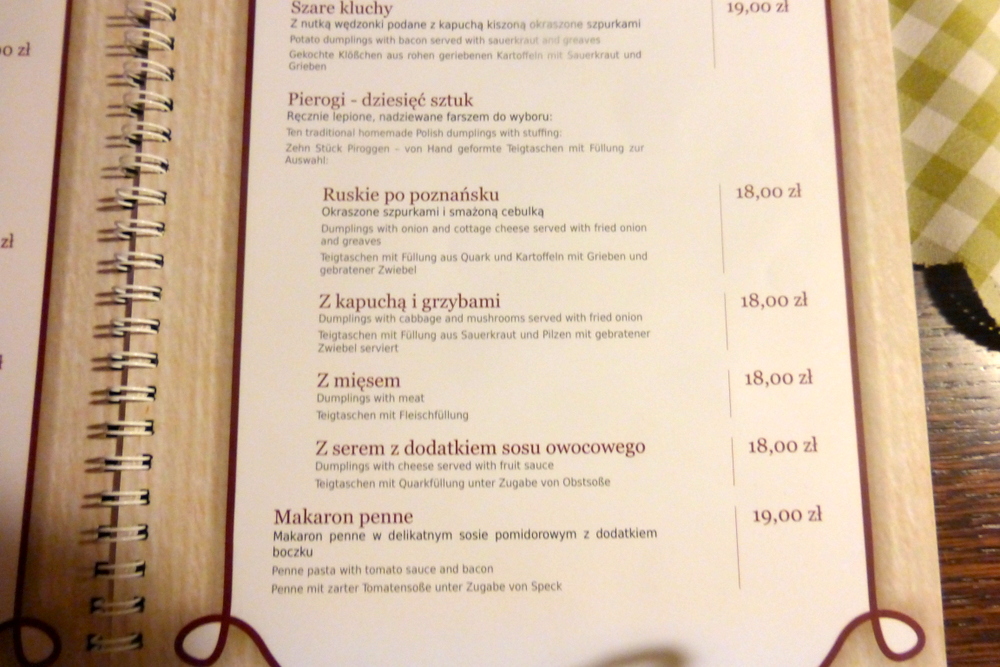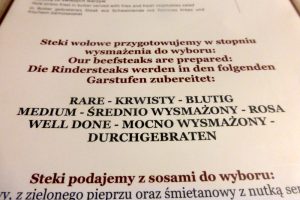 *
*
There is a Wild West atmosphere, perhaps an exaggeration, but the décor is different from the near Spartan which one encounters elsewhere.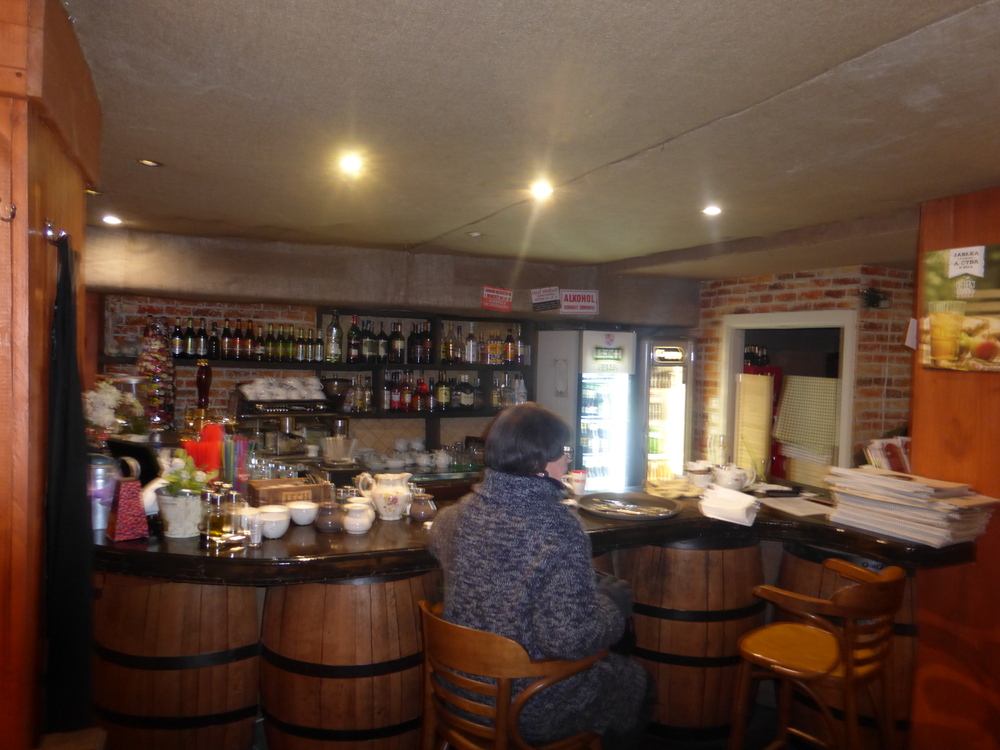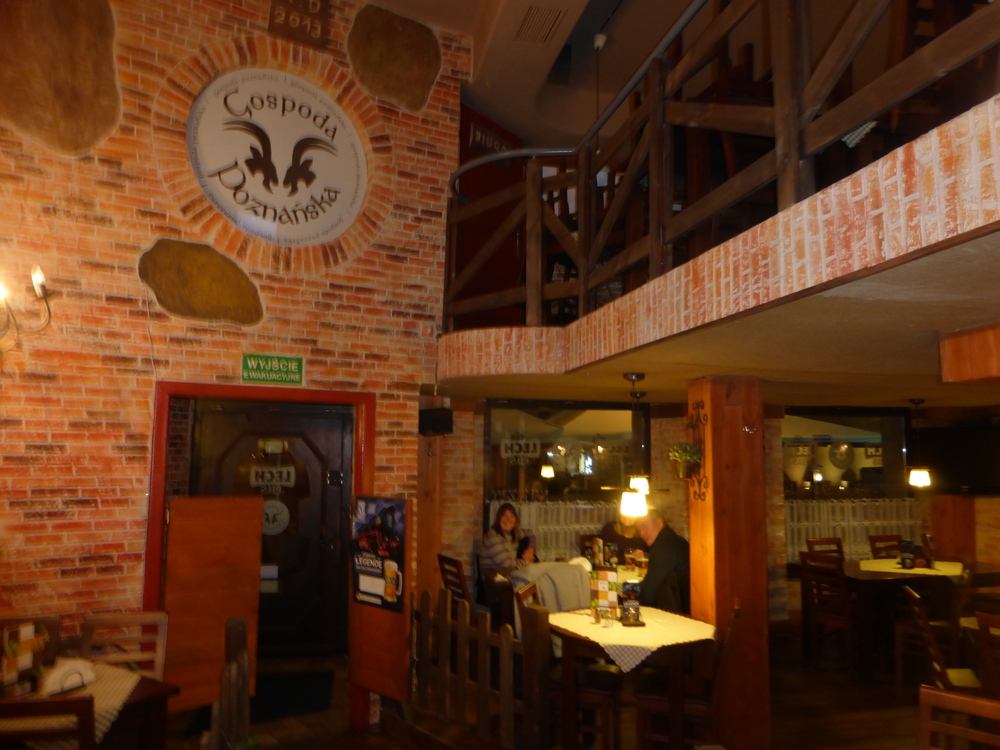 There is a Play Area, for those who have not trained their offspring to sit in a Restaurant and behave as civilisation demands.