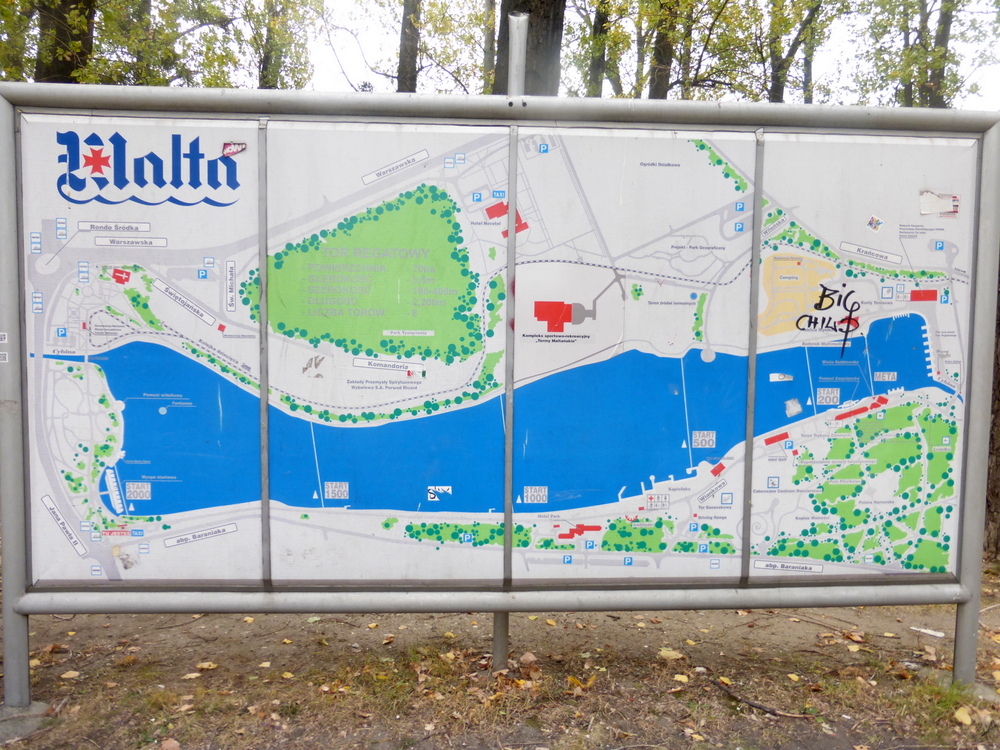 The Malta Lake lies east of the Stare Miasto in Poznan, across the Warta River.  The Malta Lake (Maltanski Reservoir) was started during WW2 by the damming of the Cybina River and completed in 1952.  Today the 2.2km long lake is using for water sports and the surrounds for walking and camping.  Adjacent to Malta Lake is the Freedom Mound on which a dry ski slope has been constructed.
Tram 8 from the Train Station runs along the north side of the Lake, as does a Mini Railway.  The Boat House contains Taj India, a Restaurant which is open all day.
The (New) Zoo is located minutes further east from the end of the Malta Lake.  A Bus serves the Zoo, a Taxi is always affordable in Polska.