Piwna Stopa   Szewska 7, 61-760 Poznan, Polska
This is it, you have found the Best bar in Poznan. There are few places in Polska to rival this Bar.  Piwna Stopa is in the same league as Krajina (Torun), Strefa Piwa (Krakow) and Chmielarnia (Warszawa).
Located north of the Rynek in the heart of Stare Miasto, and metres from the tram stops on the Male Garbary ring road, once found, never forgotten.  That a rival Bar has opened in the same lane entrance speaks volumes.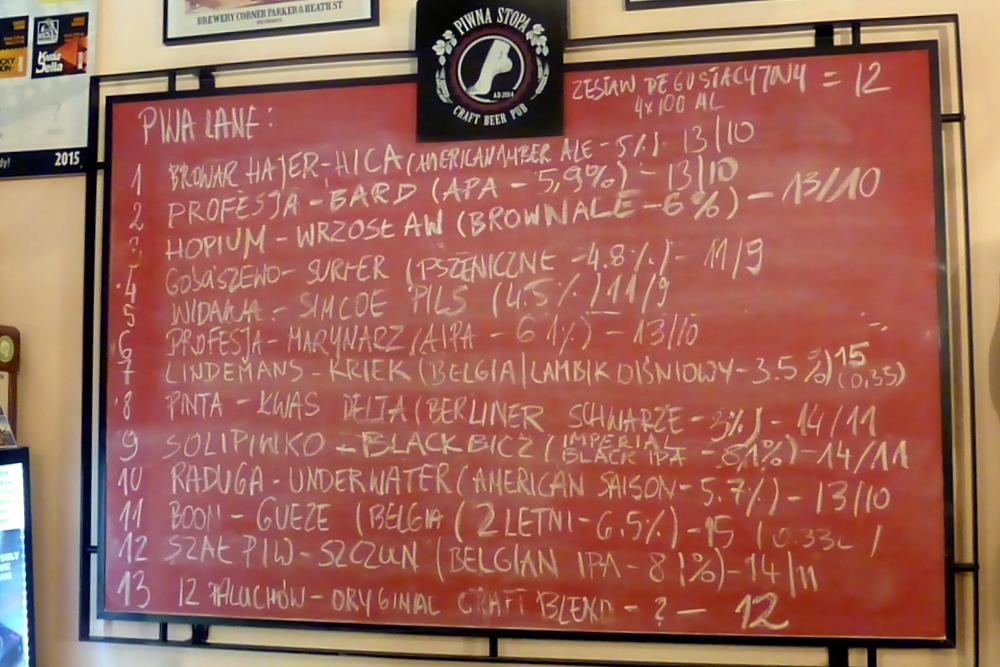 There are thirteen Taps of rotating Biers covering all styles.  In addition to this, the Fridges contain a wide selection of Piwa and even Cider for those trying to avoid yeast and hops.
The Staff are always obliging, keen to give advice.  Simon, Mein Host, is a Legend.  Working in the UK he found himself behind a Bar, from there he learned his trade.  Returning to Polska he established the most comfortable drinking establishment encountered to date in this country.  Conterminous rooms are set out with ad hoc furniture to create the character of the venue.
A real fire is a welcomed source of heat in winter.
For those who need to go outside, the lane entrance provides shelter and a seating area.  Snacks are served, board games are available, tables can be booked in advance.  It is worth coming to Poznan just to visit Piwna Stopa.  If only it opened before 16.00.