Setka Pub (Swiety Marcin 8, 61-803 Poznan, Polska) has only been visited once, a very cold night in October 2015.  Located between Ministerstwo and Stary Rynek on the edge of Stare Miasto, this Multi-Tap House had a perfect location.  With twenty taps, the largest range of Piwa found in Poznan.  With Hand-pull Taps and a huge Fridge, Setka apppeared to have it all, a Large Venue, seats for all.
There was no denying that as we sat in the comfortable seating area, we were cold.  Moving to a larger room brought the greatest warmth ever, to the spirit.  What a Décor!  Setka will be forever remembered due to wall the decoration – Rowing Jack – Hector's favourite Piwa, larger than life.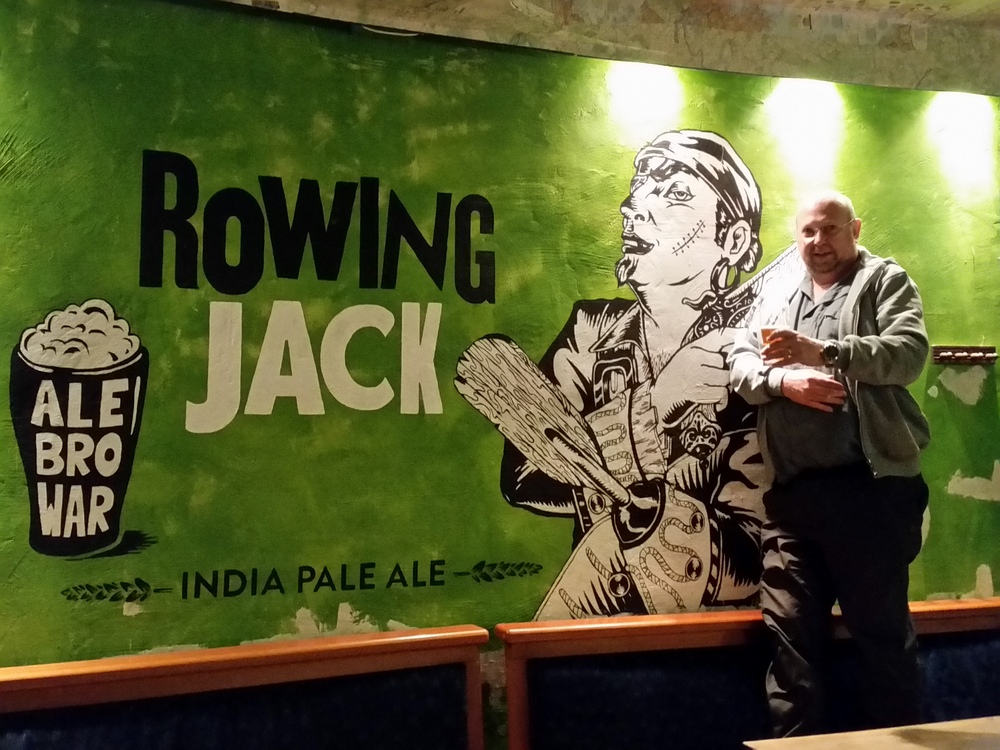 Sadly, in April 2016 the bad news was discovered, the Setka Pub has closed.