Hoppiness – Chmielna 27/31 Warszawa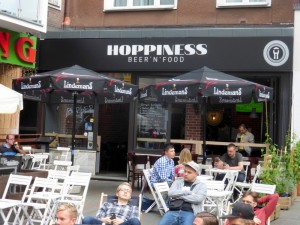 Hoppiness is located in the Centrum. In 2015 it cannot have been opened for long. A simply laid out Bar with pavement tables also. Hoppiness is an example of what is becoming the Classic Polish Multi Tap Bar. With an extensive Bier List in all styles, there must be something served here for all Bier-Travellers.
AIPA was Hector's choice.