House  –    The Source
Address  –  Wita Stwosza 1-2, 11-400 Wroclaw, Polska

Date of first visit  –   October 18th, 2016

Most recent visit  –

Rest day –  Nil
URL – http://www.zlotypies.com/

Smoking – Smoke-free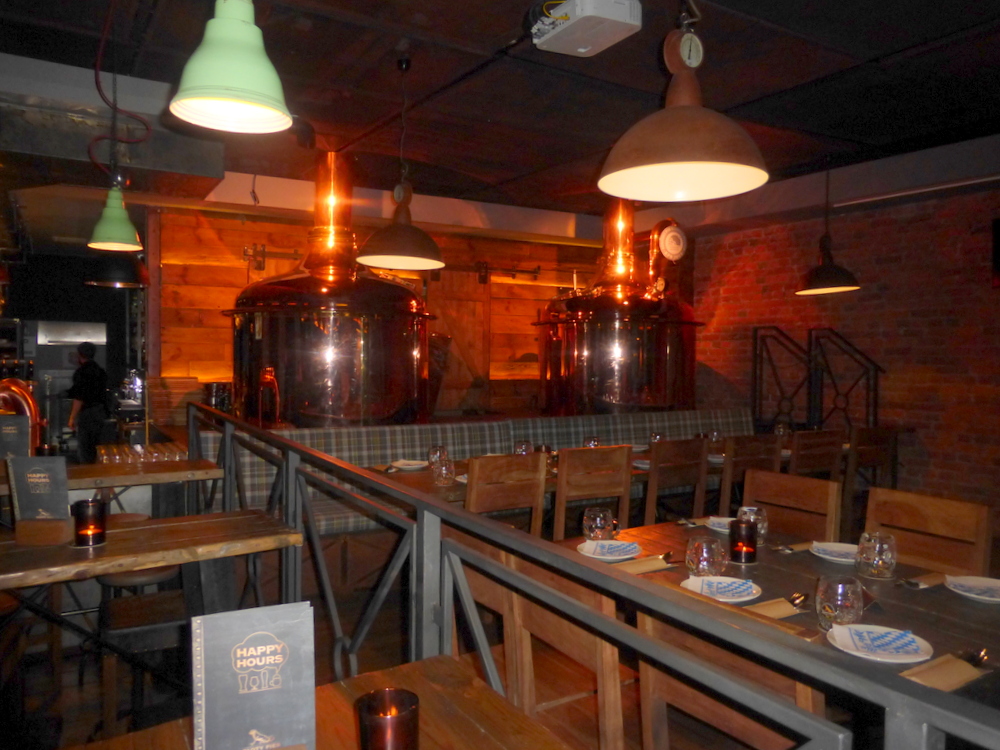 The Golden Dog Brewery is located at the northern end of Rynek, en route to the Masala Grill & Bar. With five Taps including an IPA and a Saison, they are brewing contemporary Piwa as well as Germanic-style Bier..
Pitbull IPA  6.0%
The Dry and Hoppy Piwa the Hopheads seek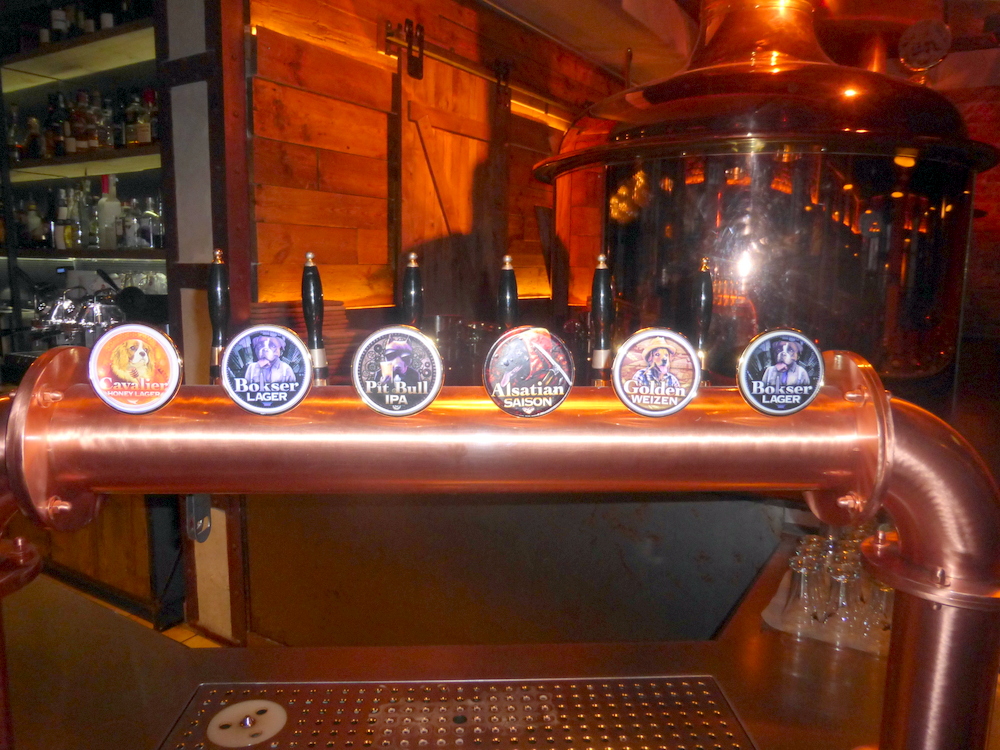 Open daily from 10.00 until late, this is one of the few venues in Wroclaw open at Lunchtime and selling Quality Piwa.  Prices are commensurate with other Multi Tap venues.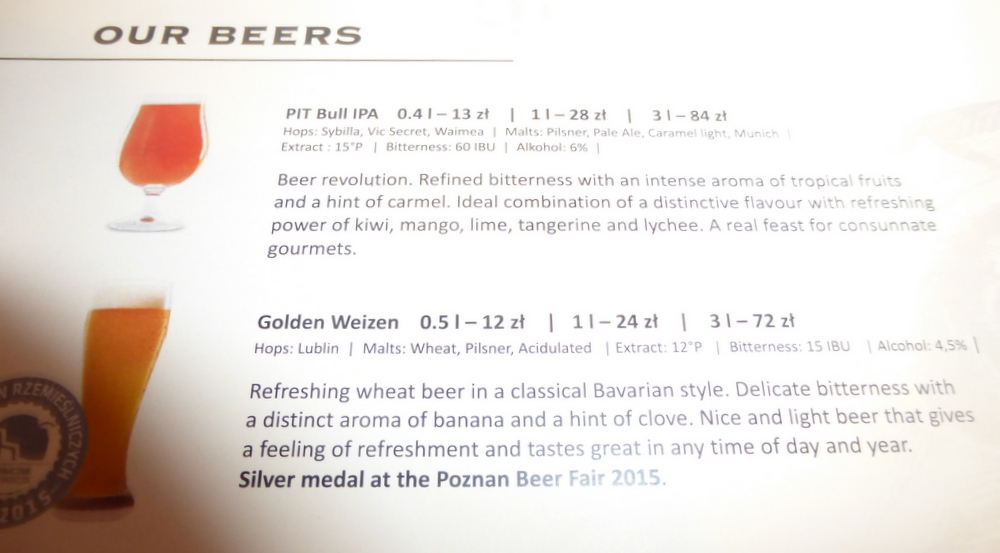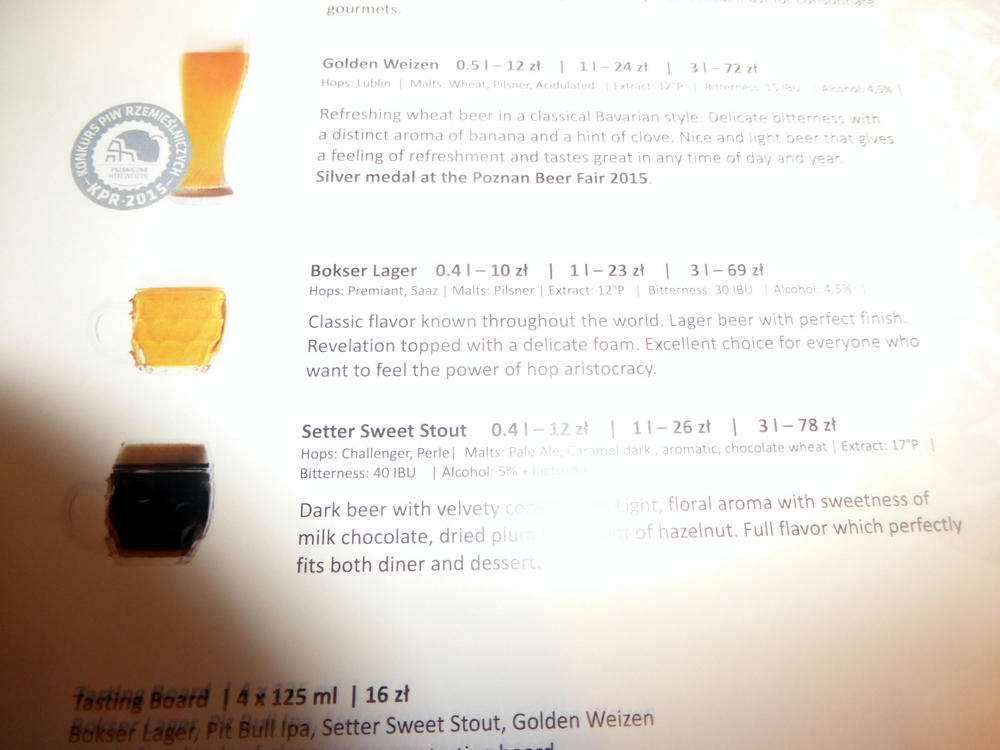 The Food Menu also reflects a German influence, some Dishes are shown here.