Kraków, it has been a while. Since the end of 2015, Hector's Trips have been concentrated in the west of Polska: Wroclaw, Poznan, Bydgoszcz, Torun, Gdansk and Gdynia. Steve was given the challenge of finding a four day Trip to Polska, and so we find ourselves doing the reverse of the summer of 2015. Tomorrow is Katowice, then two days in Warszawa.
Arriving in Kraków just after 14.00 via a punctual flight from Edinburgh, it was most certainly Bier o'clock. Steve was staying at his usual haunt in Kazimierz, Hector took the cheap option of the Ibis Budget next to Kraków Glowny.
The first port of call was the first of the venues Steve had not been to. Ursa Maior proved to be a hit with some of our group in 2015, this was a good place to start since it opens earlier than the typical 16.00. Arriving first, I had the place to myself, what would one expect on a Tuesday afternoon in February?
All Piwa here is from Browar Ursa Maior itself. Drapenzik (Predator) was a Light, Blond, Session IPA; a gentle, Hoppy Bier, a good start to the day. The Megaloman at 6.2% was the Bier which took some prisoners last visit, no sign of this today.
With only six Taps on here, the call of the eighteen was heard loud and clear.
Ontap.pl had been consulted, Craftownia stood out as the new venue in Kazimierz worth visiting. The line of Taps was perused, Stone's IPA (Berlin, Deutschland) was tempting, but I had this at Source in Berlin recently. The Chap behind the bar proved to be most useful. Challenged with recommending a Hoppy IPA at a sensible abv, Browar Podgorz – Siostra Bozenka at 6.0% was just the job. With an IBU of 70, this matched Ale Bowar's – Rowing Jack – and Artezan's – Mera – which are the yardsticks.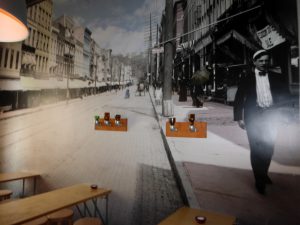 On split levels I would explore the premises later. First the Piwa – Gosh! This was bang on what we look for. Hoppily Heavenly – this had all the required Hoppy Bitterness, and was not OTT in strength. There had to be another, after all, there was no guarantee we would find this again.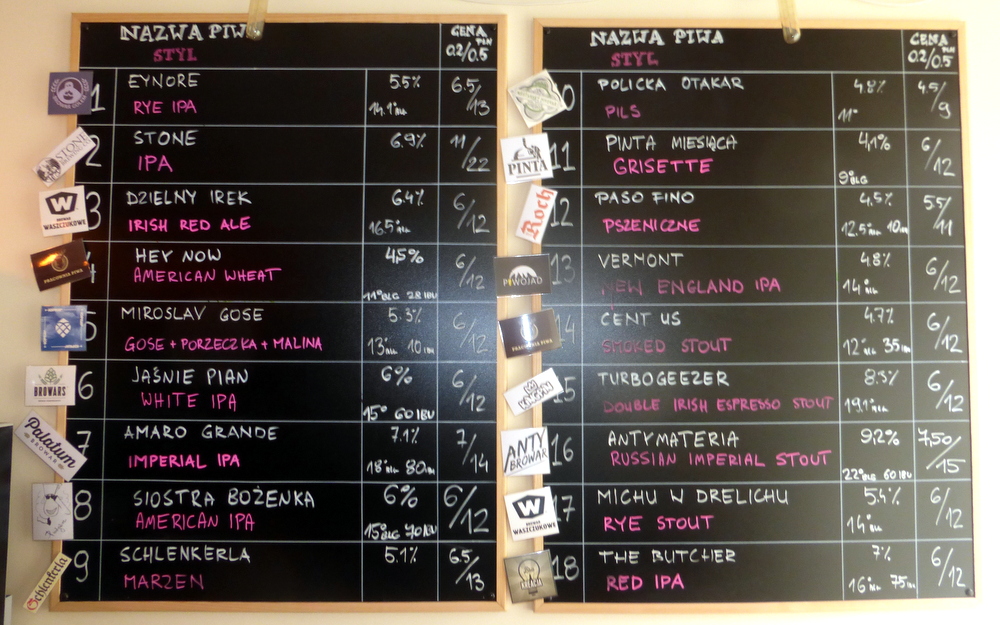 The Barman was engaged, he and his colleague who was on the laptop, have been here since April 2016. In 2015, Viva la Pinta stood out as being my favourite Kraków venue. It would now be hard to beat Craftownia, they are also not tied to sourcing Bier from one Brewery.
Having bought a Tram ticket down to Kazimierz at the Tram Stop, we found no machine for the return. A Lady standing at our stop assured us tickets could be purchased on board. How can one be expected to remember every City's Systems? Is it not about time we had Uniformity, an EU Directive? Dare get on a Tram in Edinburgh without a ticket!
It was time for Curry-Heute!
The Indus Tandoor fulfilled most expectations, as is written.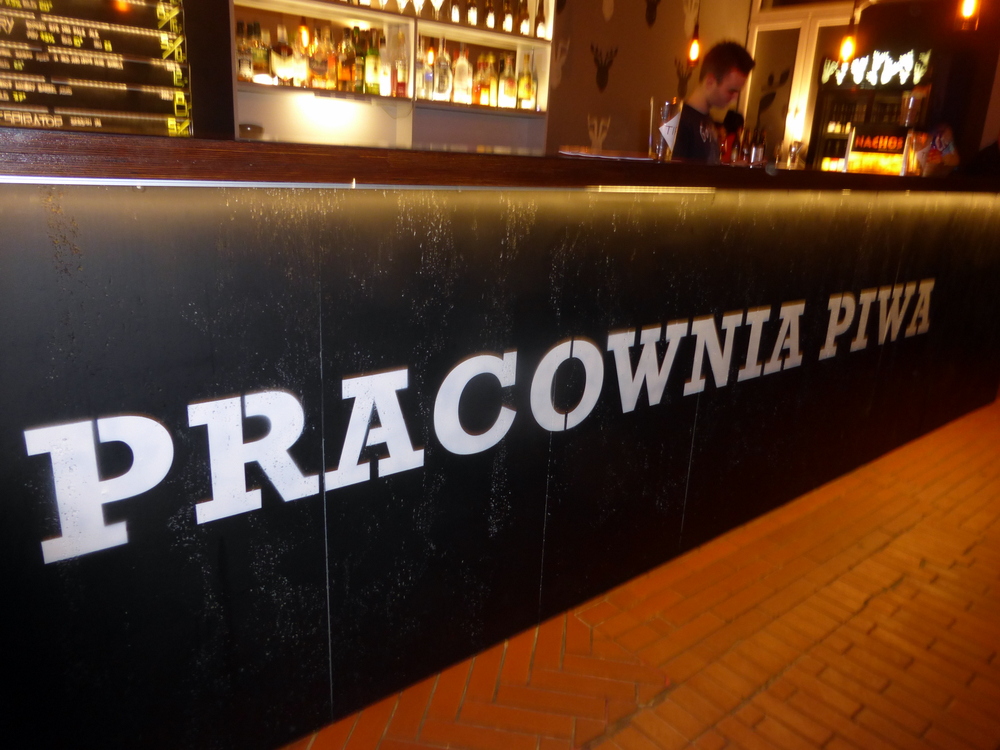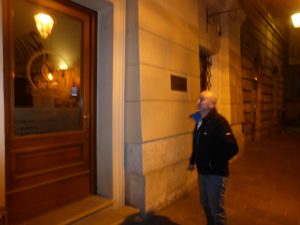 The Tap House is the Brewery tap for Pracownia Browar. To have eighteen Taps on from a single Brewer is quite a feat. Markovy Resperator (5.6%) was deemed to be a Session IPA. After what came before, this felt too Thin, too Easy. The Piwa was being sold in 0.4l glasses which felt small. Having failed to find anything – in the style – to compete with Siostra Bozenka, it was time to move on.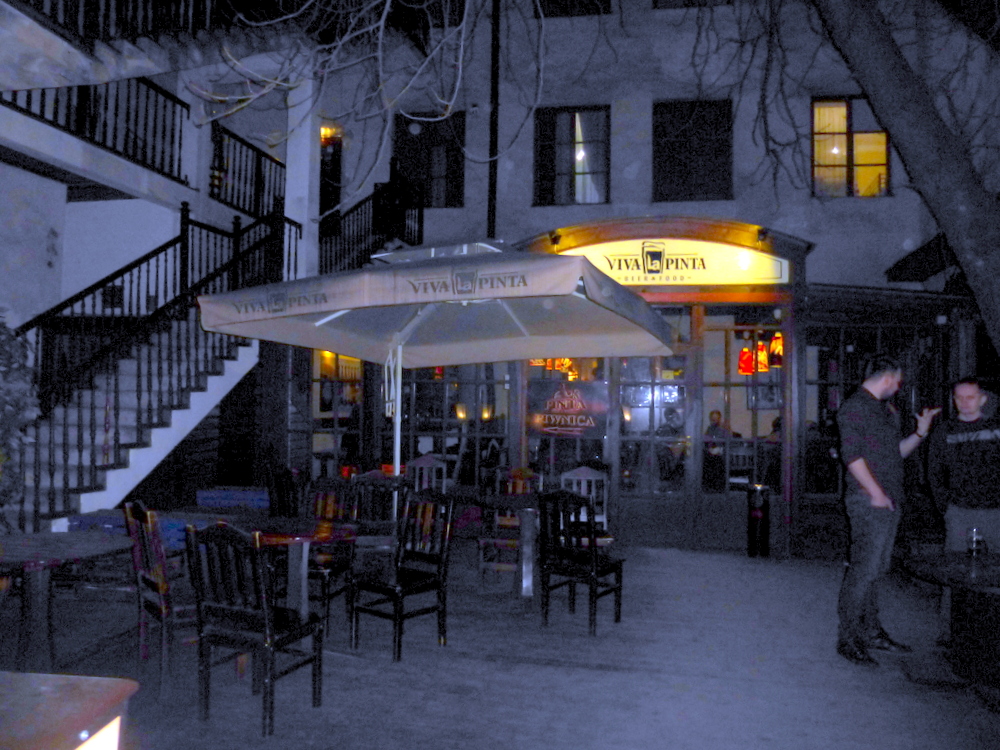 Viva la Pinta is notionally a Brewery Tap for Browar La Pinta though other Brewers are represented. This venue made a huge impression when I was last in Kraków. To see it on a winter's night was quite different from the height of summer, all were most decidedly indoors. As we walked down Florianska, I gave Steve the challenge of spotting the entrance, no chance. This was not helped by the planks which took one from the street to the inner courtyard. By springtime the entrance may be more obvious.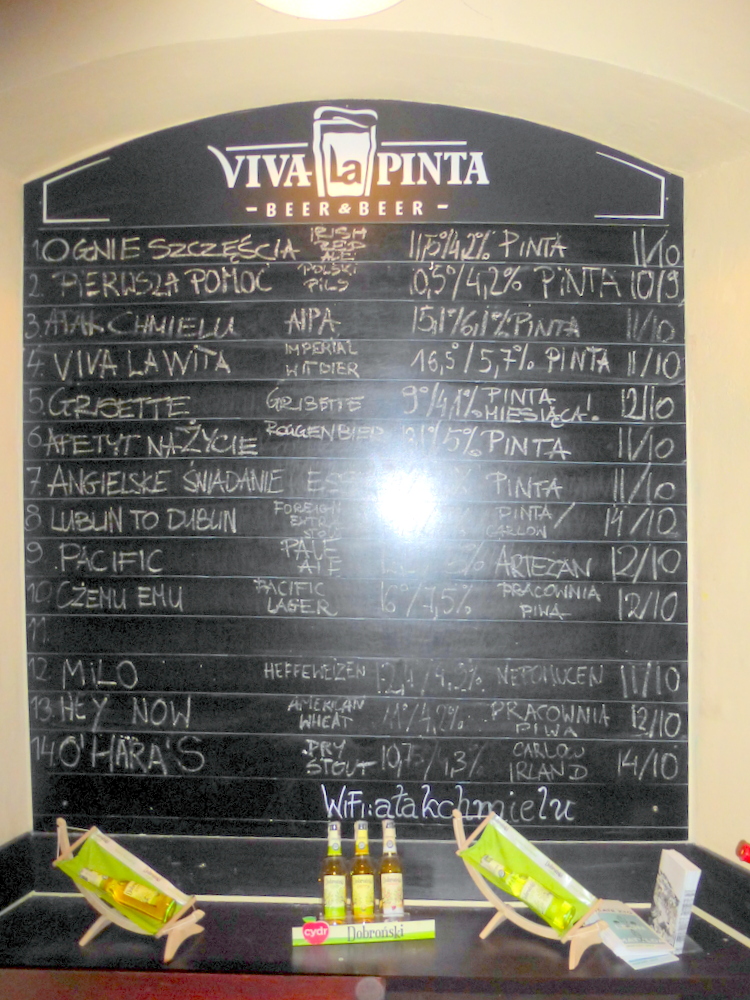 Browar Artezean's (of – Mera – fame) Pacific Ale at 5.0% felt like a sensible choice, we still had plans to visit other venues, no point going for the 9.0% Piwa. The Pacific Ale, an American Hopped Bier had bite, but not the most powerful of flavours. Our Standard had been set earlier at Craftownia.
House of Beer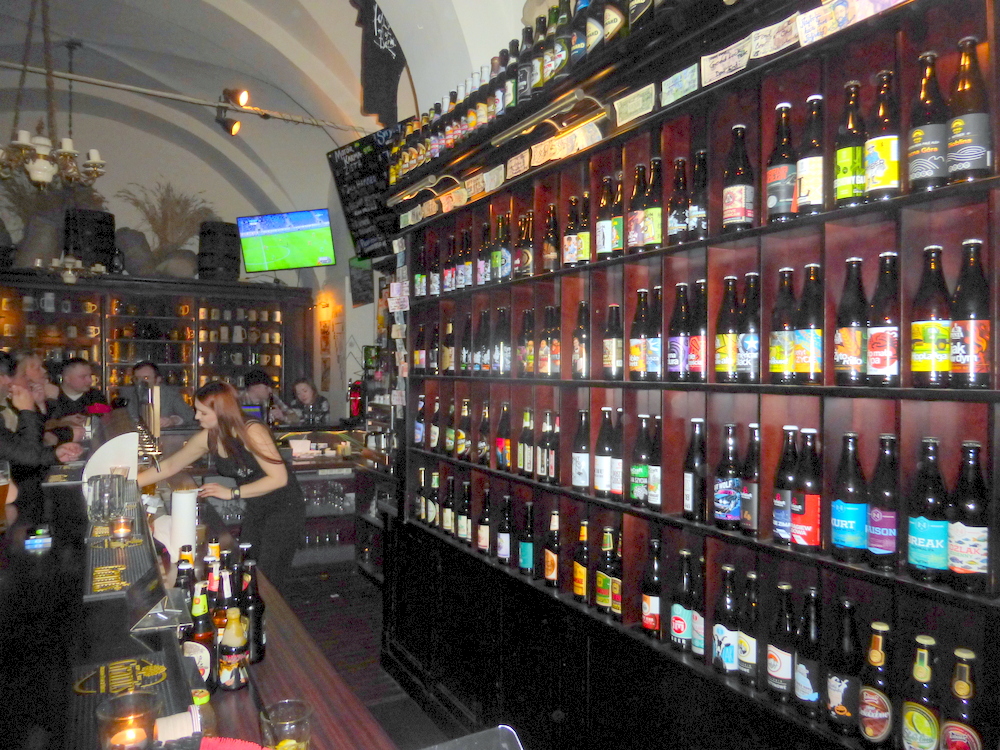 For old times sake we had to go to House of Beer. It was as busy as it always is at night. The Hector Palate needed cleansed. Ale Browar had just the job. Johnny Sour at 6.2% only had an IBU of 15. This puzzled, we are always learning. Bitterness and Sour are on different scales. The colour may have been off-putting, the Bier did its job.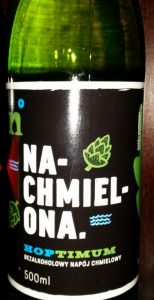 Standing at the end of the Bar, we could see the array of bottles, one stood out.
Can you see what it is yet?  Hint – The Knack

A Wild Goose Chase
Ontap.pl shows Wezze Krafta (Dolnych Mlynow 10, Kraków) as having twenty five Taps. This was a new venue for Hector, it had to be explored. A ten minute walk westwards from House of Beer took us to the address. Here is the proof we were there. At the time of writing, they still claim to be open. We saw no sign of a venue at this address, and here is a problem in Polska, it could have been anywhere. Next time in daylight.
Having wasted VDT, there was nothing for it, the walk down to Kazimierz on top of our detour commanded a taxi. Minutes later we were at what remains one of Hector's all time favourite Kraków Pubs, Strefa Piwa.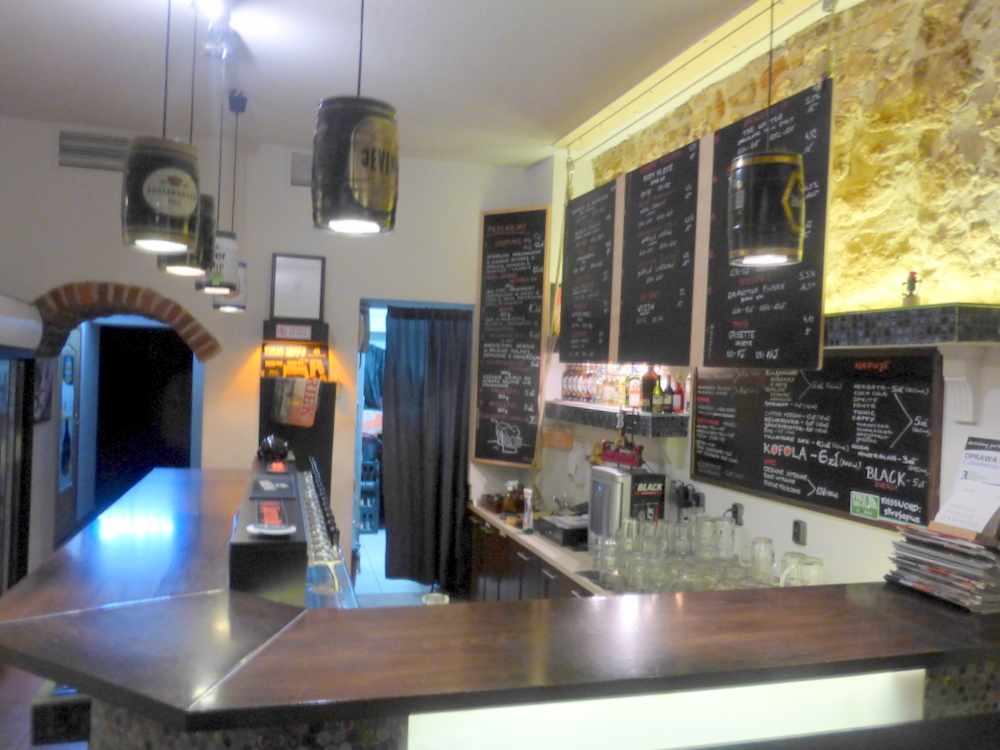 Rowing Jack was evidently not in town today, Siostra Bozenka was, it had to be. And so we stayed until after midnight when it was clear it was time to go, guess who was last out?
Steve walked the few metres back to his Digs, Hector had no problem finding a taxi at the market, back to the Ibis Budget. The Bar in the Ibis-proper was still open for another twenty minutes. Hazelnut Wodka, a Nightcap.
Tomorrow in Katowice, Robert will be waiting for us at Browariat.
The Bars and Restaurant visited today:
Tap House – Pracownia Piwa i Przyjaciele – Swietego Jana 30, 31-018 Kraków
Viva la Pinta – Florianska 13, 31-019 Kraków
House of Beer – Swietego Tomasza 35, Stare Miasto, 31-027 Kraków
Strefa Piwa  –  Józefa 6, 31-056 Kraków