Kelheim has been known to Hector as the Source of Schneider Weisse whose München outlet (Im Tal) apears to pretend that it is actually a München Bier.
Hector first came to Kelheim a lone traveller, in 2003. Das Altmühltal was a reference I could not avoid on Internet searches, this is the gateway from the east.   A colleague had presented me with some Weizen glasses and Bier from the nearby Kloster Weltenburg,  Frischeisen had accommodation, all was set up for Hector to investigate.  Little did I know that this would be the beginning of the end of my Weissbier extravaganza.  A truly stunning Helles awaited…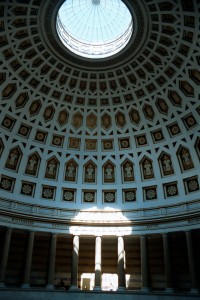 The Main-Donau Kanal meets the Donau at Kelheim. The Beifreiungshalle (Hall of Liberation) lies on the hill overlooking the confluence.  Little did I know how stunning the Donau Gorge journey would be the few kilometres upstream to the Monastery.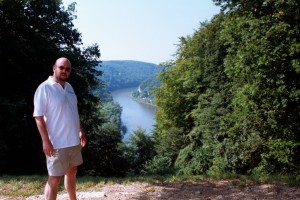 In 2004 I returned with Kenneth  who was impressed.  Kelheim was the penultimate stop on the Great Summer Bier Tour with Marg in 2005.  We arrived en masse in 2008, the first officially titled Hector's Horrible Holidays.  This was the starting point for the Altmühltal brewery tour.  For the duration of our stay we had the pleasure of our own luxury coach.