As of the end of 2015,  Altstadt Cafe (Mittelstraße 12, 56861, Traben-Trarbach) is no more. Frank announced his departure from the establishment which had become a second home. We now have Chez Mathieu run by (Michal) Mathieu with the accommodation managed by Roman.
The Bar, which was latterly a Coffee Shop, has once again been transformed. The wall which separated the two bar rooms has been removed. A kitchen area has been declared unnecessary, the result is a much larger Bar area which has been upgraded with new fittings.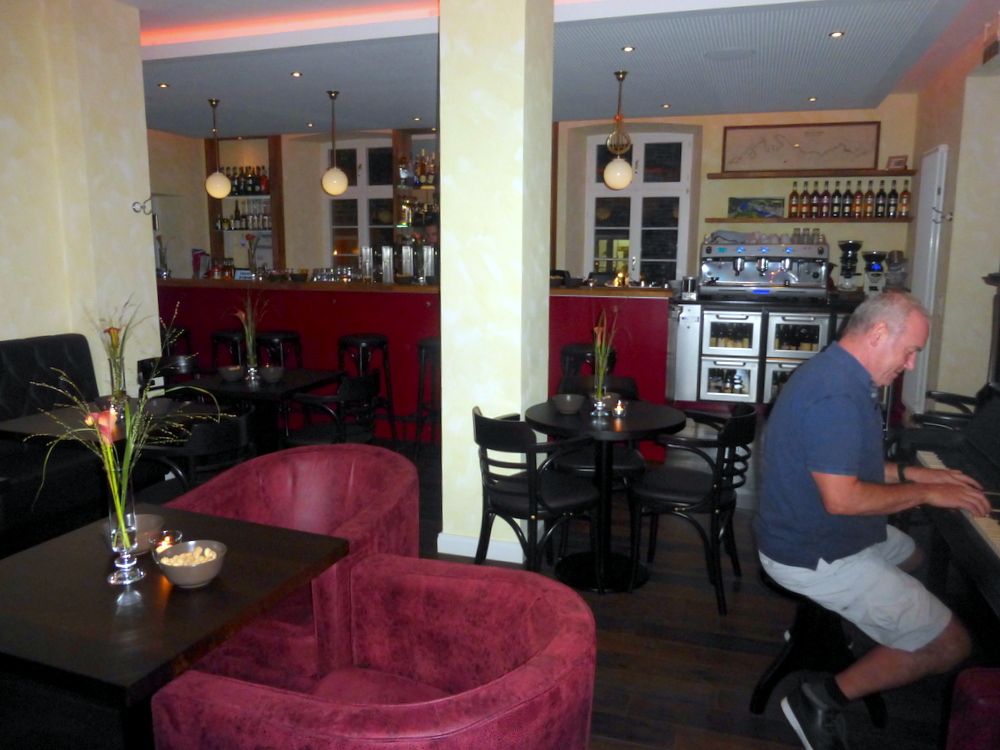 Most importantly, the Bar is smoke free. The Patio area at the entrance has also been relaid and remains a haven for those who thankfully have to take their habit outdoors.
Four Biers are available on draught:
Früh Kölsch – Cölner Hofbräu P. Josef Früh KG (Köln, Deutschland) – 4.8%
Erdinger Weissbier – Privatbrauerei Erdinger Weißbräu (Erding, Bayern, Deutschland) – 5.6%
Köstritzer Schwarzbier – Köstritzer Schwarzbierbrauerei GmbH & Co. (Bad Köstritz, Thiringen, Deutschalnd) – 4.8%
Bavaria Premium Beer – Bavaria Brouwerij N.V. (Lieshout, Netherlands) – 5.0%
Other bottled Bier is available as well as a full range of Wines and Spirits. Coffee is also served.
The rear of the premises have also been upgraded. The toilets and the Breakfast Room have also seen significant investment. Sky News (in English) is available at breakfast time, on request.