House  –    The Source
Address  –  Vodickova 20, Praha 1 – Nové Mesto

Date of first visit  –   April 1992

Most recent visit  –   October 31st, 2017

Rest day –  Nil
URL – http://en.ufleku.cz/

Smoking – Smoke-free inside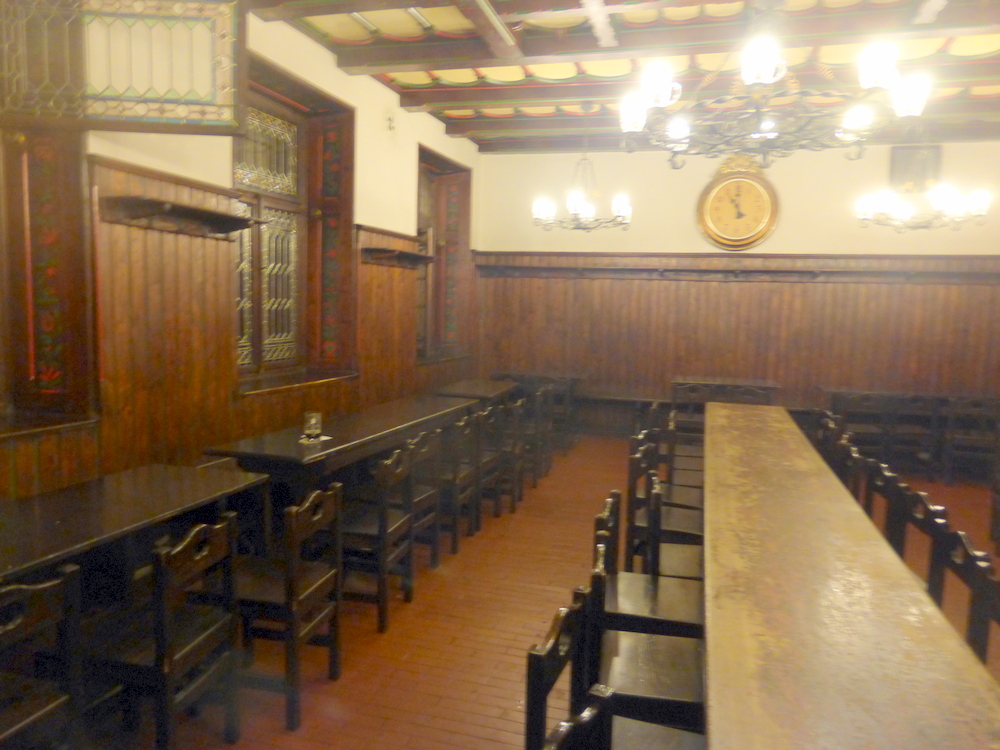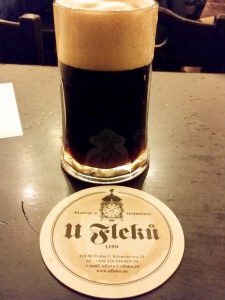 The institution that is U Fleku (at The Clock) dates back to the Fifteenth Century. Hector first visited in 1992, one year after the ownership was returned to the original family after the fall of the Communist Regime. The building has some eight rooms and outside seating with the Cabaret Room through the back to the right an attraction for some. The Main Room is on the left as one enters, here one sits at long tables, making – new friends – becomes inevitable. A solitary Black Lager is the only Pivo on offer. Sweet, even in 1992, at 4.5% it is certainly quaffable, and keeps coming. At that time prices were such that visitors from Western Europe would argue over the privilege of buying the next round.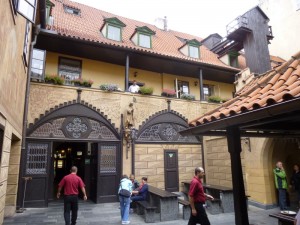 Food? – was the offer in 1992. The Waiters would place a napkin-wrapped knife and fork as markers. At an indeterminate time later trays of – Food – were handed out. This was a Special Time, however, closing at 22.00 was probably a smart move.
Bring back my Pivo to me.
Today, the Food Menu may have expanded, the Pivo remains the same, and they are open later.  Feel free to tip the Accordion Player.

Warning: The Waiters are keen to hand out Schnapps late at night, it is not Free.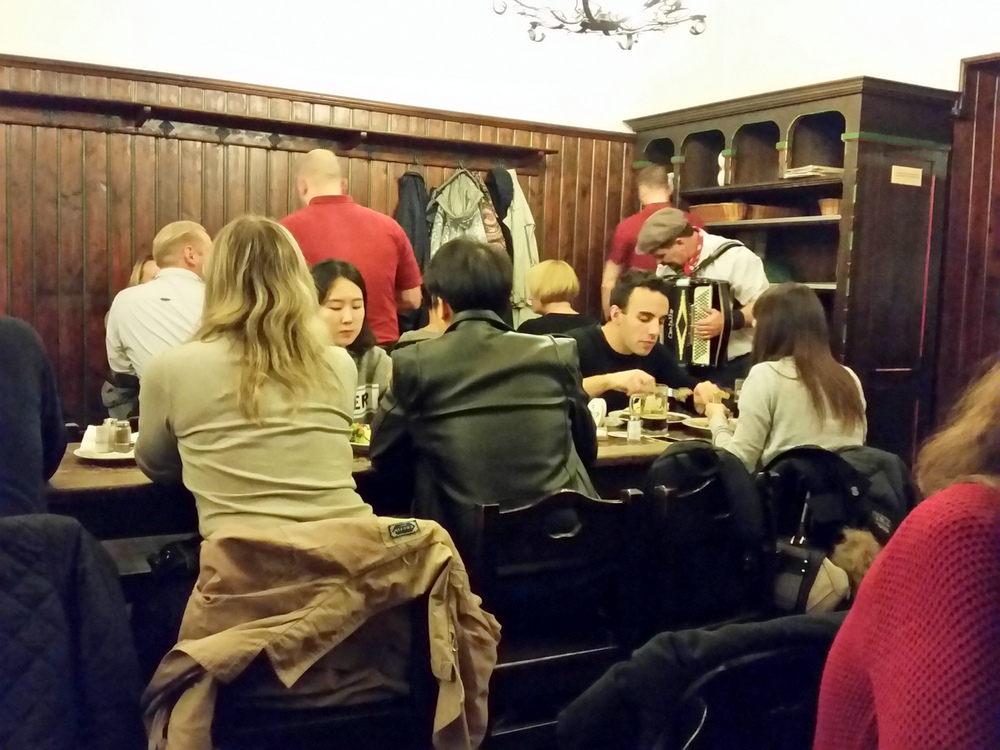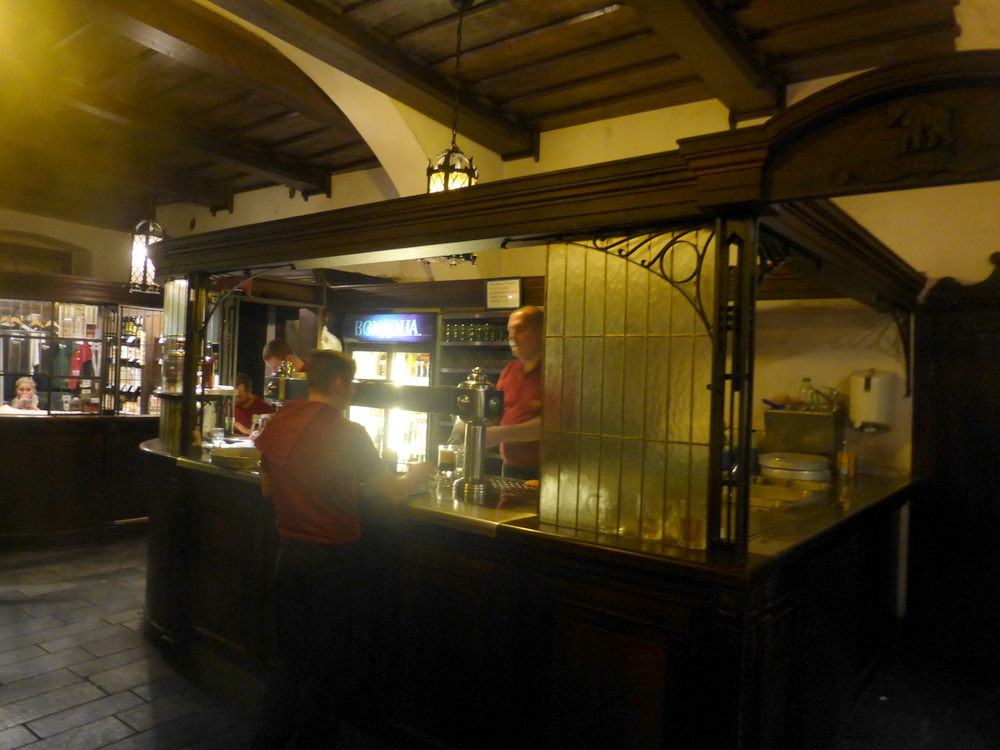 Smoking is no longer tolerated.