"An Analogue Pub for Digital Times" (Robert Klos)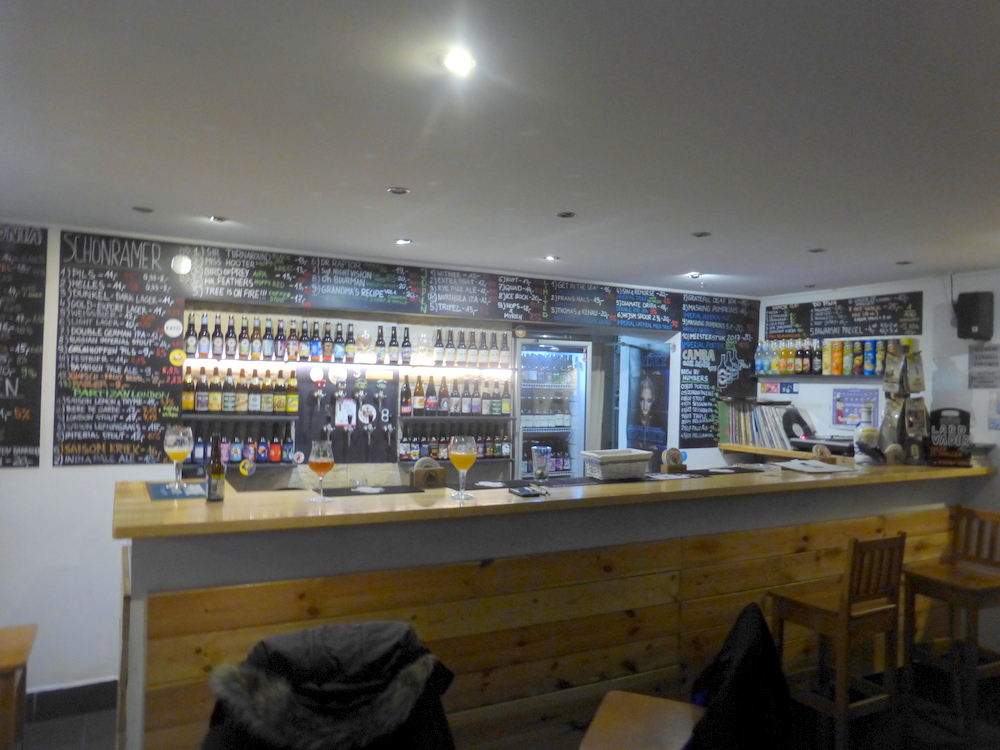 Browariat (Francuska 11 40-015 Katowice), open in the evenings until late, specialises in Craft Bier from Deutschland as well as Polska and the UK.  Hector had his first ever Bermondsey Beer on  these premises in 2014.  in The Landlord's name is Robert Klos.
Robert is also an experienced Brewer, better note-taking in future will reveal the extent of his involvement and influence. With Four Taps in October 2014, the next visit in July 2015 revealed eight Taps.

The main room leads to a labyrinth of small rooms.  Upstairs is a Roof Garden with Hops growing in pots around the border.  Robert has a Bier for everyone and will take the time to chat and advise.  There is also a varied Collection of Vinyl played at a volume conducive for conversation.
Browariat is firmly on the List of Hector's Places to visit, it is worth coming to Katowice to spend the evening here.