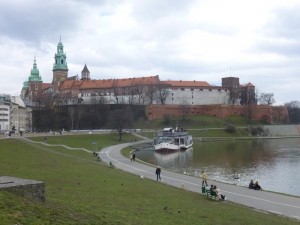 Easter 2013, Clive and Maggie, Steve and Juliet, Marg and Hector signed up for a Kraków Trip under the guidance of Ricky. He took us around all his Favourite Pubs and Eating Places. Not One word did Hector put on Bier-Traveller.com in 2013. Every Bier consumed was noted. Ricky's Guide to Kraków did it all, this has been superseded by a Website beerpubs.pl run by James of T.E.A. Time fame and which Ricky has provided a huge quantity of Research and subsequent Contributions. This Humble Bier Blog and Travel Website will hopefully put faces to the places.
Kraków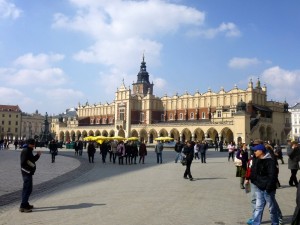 did not suffer the same fate during World War 2 as befell Warsaw. The Old Town – Stare Miasto with its Central Building of Focus- The Cloth Hall remains intact. For the purposes of Tourism, Kraków is in fact blessed with Two Town Centre locations. The Stare Miasto may be the #1 Attraction by Day, by Night – Kazimierz – the Old Jewish Quarter wins hands down.
In 2013 we stayed at the Ibis beside the Train Station, for the 2014 Trips (yes, plural), the David Boutique Hotel was chosen, which lies a few metres from the Man Square in Kazimierz.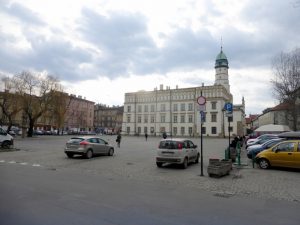 Bars, Restaurants, Coffee Shops, Souvenir Shops (selling the Usual Rubbish) line the streets. Prices are well lower than in Western Europe, One can afford to splash out on a very fine meal and not worry about the Bill at the end There's even places mentioned in Curry-Heute.
From Kraków, Two Day Trips are mandatory:
Oswiecim
Wieliczka
The Microbreweries and Pubs visited to date:
Around Stare Miasto:
Non Iron
CK Browar
Around Kazimierz:
Craftownia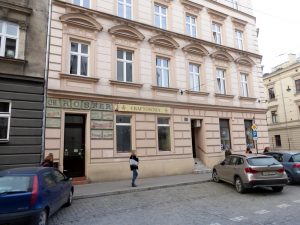 Pracownia Pelnia
Mostowa Art Cafe