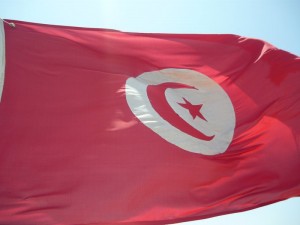 Five years ago Hector put down a £150 deposit on flights to Tunis. The balance was never paid, the trip abandoned. Lord Clive was working for that wonderful Travel Company, Kuoni, the very same Travel Company that looked after Marg on Hector on a very Special Trip ten years ago to Sri Lanka. Out of the blue he offered us a Trip to Luxor using his Friends and Family Discount. As I was due to be Lord Clive's Best Man later that year, I guess I qualified. The Total Cost was Very Advantageous, the Deposit to Tunis never missed.
It is now 2013 and Tunisia has Piloted The Arab Spring, the Nation has been in turmoil and all appears Tranquil. After Hector and Marg's arrival in Athens last year in the middle of the riots, The Chaps were still questioning our decision to return to North Africa. Somebody has the be The Trailblazer.
Carthage has always been on the List of Places that Have to be Visited. Situated just outside The Capital, Tunis makes it easily accessible. We like to visit locations with a Historical Architecture, Ancient Ruins are a Major Feature of Hector's choice of Holiday Destination.
The Ribat at Monastir is definitely NOT a Ruin and holds a Special Place in Hector's Heart.
Thomas Cook provided the flights from Glasgow to Enfidha at what felt like Rip-off prices. Marg assumed we were flying easyJet when we arrived at Glasgow, if only.
There is not yet a Blanket Smoking Ban in Tunisia, a feature that will be made reference to in many pages no doubt.
Smoking is not permitted on the trains, despite what the locals think.  Restaurants too have Non Fumeur signs, but when the staff are seen smoking behind the counters, either their French is not up to it or the icon is not understood.
Bier is not advertised, or alcohol for that matter, so will not feature that prominently in these pages, for once.
Tiresome Quote, as spoken by every other passer by in the resorts …
Do you remember me?
I am the Chef from your hotel.
Con Avoidance
Beware of people pretending to pick up coins beside you and ask you to identify them…walk on…
The Tunisian Agenda, 2013
Tunis
Hammamet
Yasmine Brauhaus  –  Yasmine Hammamet
Le Berbere  –  Hammamet (no more)