Brewery  :  Wuppertaler Brauhaus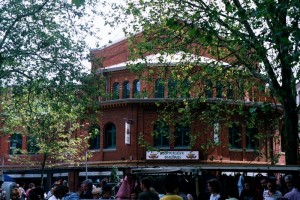 House  :  Bräustüberl
Address  :  Kleine Flurstraße 5, 42275, Wuppertal

Date of first visit  :  May 30th, 2004
Date of most recent visit  :  September 30th, 2005

URL  :  http://www.wuppertalerbrauhaus.de/
Hell 0.4l VF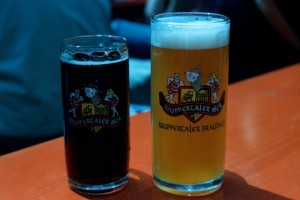 The smaller glass means one is certainly in the north of Germany. The Helles was unfiltered and very pleasant. I thought it loooked more like a Weizen. Weizen was only available in bottles and when poured looked less cloudy than the Hell.
Dunkles 0.4l VF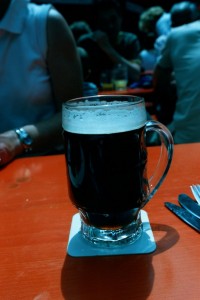 There was nothing particularly remarkable about the Dunkles. It was OK, but in its favour did lack that terrible yeasty after-taste that afflicts many micro-breweries.
The Wuppertal Brauhaus is built inside an old public swimming baths. There are more than life-sized models of bathers suspended from trapeze. The bar is built on the floor of the pool, one can stand in the deep end.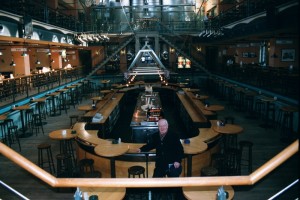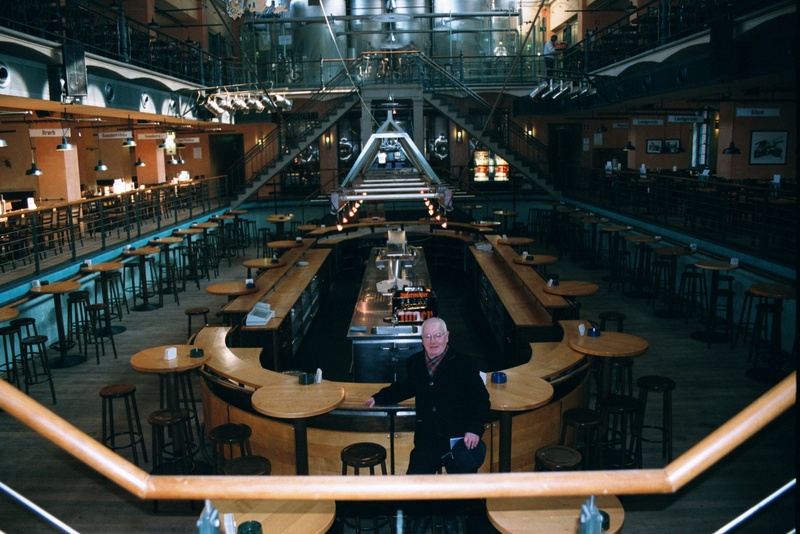 When I was next there on a Bon Accord Trip, Tony asked after some considerable time on the premises: Was this a swimming pool?' He did not progress to become a headmaster without a brain.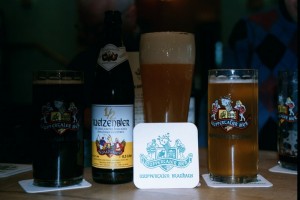 If one eats here and orders Ribs, ensure there is more than one set of mouths.
The Brauhaus is located at Barmen so one does have to take the Schwebbe Bahn from Wuppertal Hauptbahnhof. A wander along the street parallel to the direction of travel and this venue cannot be missed. But these days everyone has navigation devices.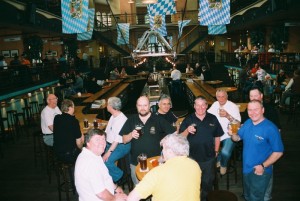 The Bon Accord, Glasgow still has a photo but currently not on display of our group. The suspended Bayern flags have fooled many.