Restaurace Kulovy Blesk – Sokolska 13, Nove Mesto Praha – 2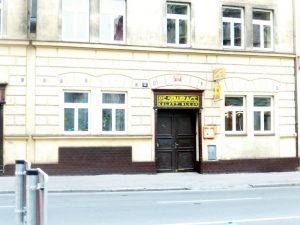 Restaurant may be the official Moniker for this impressive Bier venue, in my visits here most of the people were here for the Pivo. Entering along the corridor there are seats down one side before one finds oneself basically out the back. Here lies an enclosed area with gas heaters supplied to stave off the seriously low winter temperatures. A few steps up to the right takes you to the original dining room, the majority of customers will be elsewhere.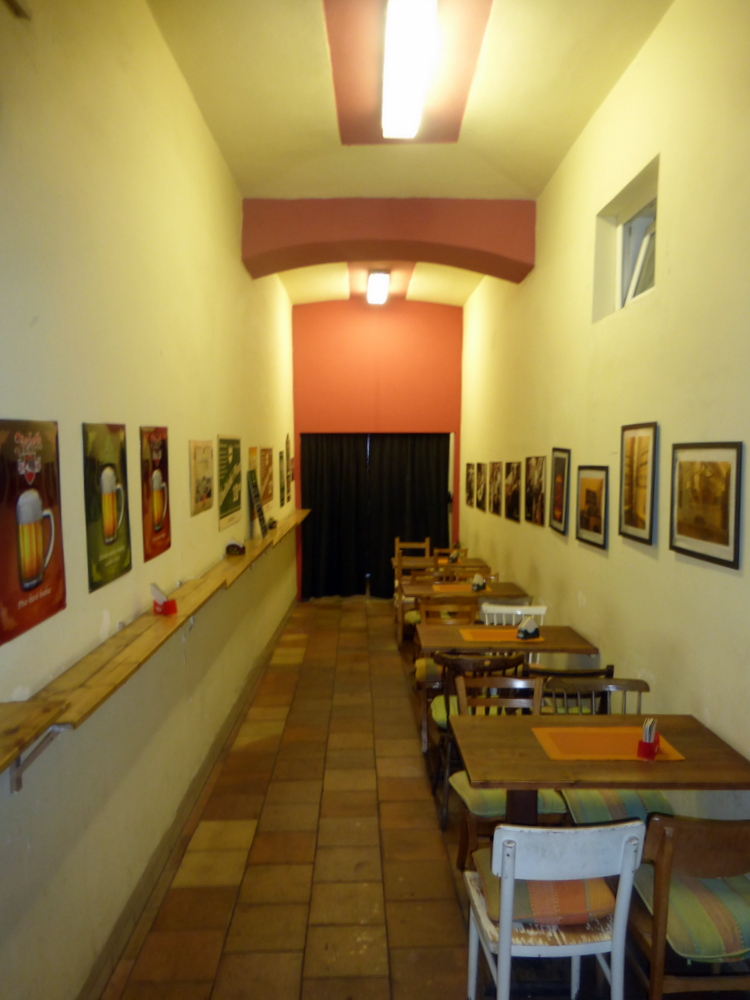 The basement has the main Bar with two rooms. At ground level the smaller bar has to deal with the majority of the business when the place is full.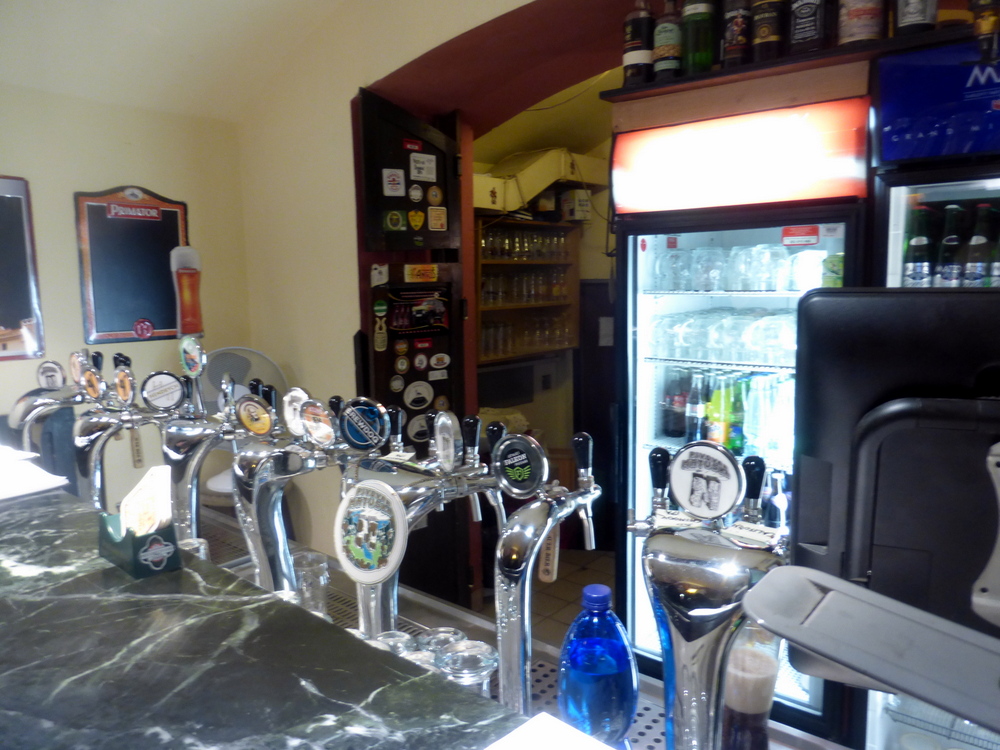 Expect a dozen Biers to be on Tap at any time. The downstairs Bar also has fridges with an impressive array of Bottles, from Czech, Belgium and Deutschland.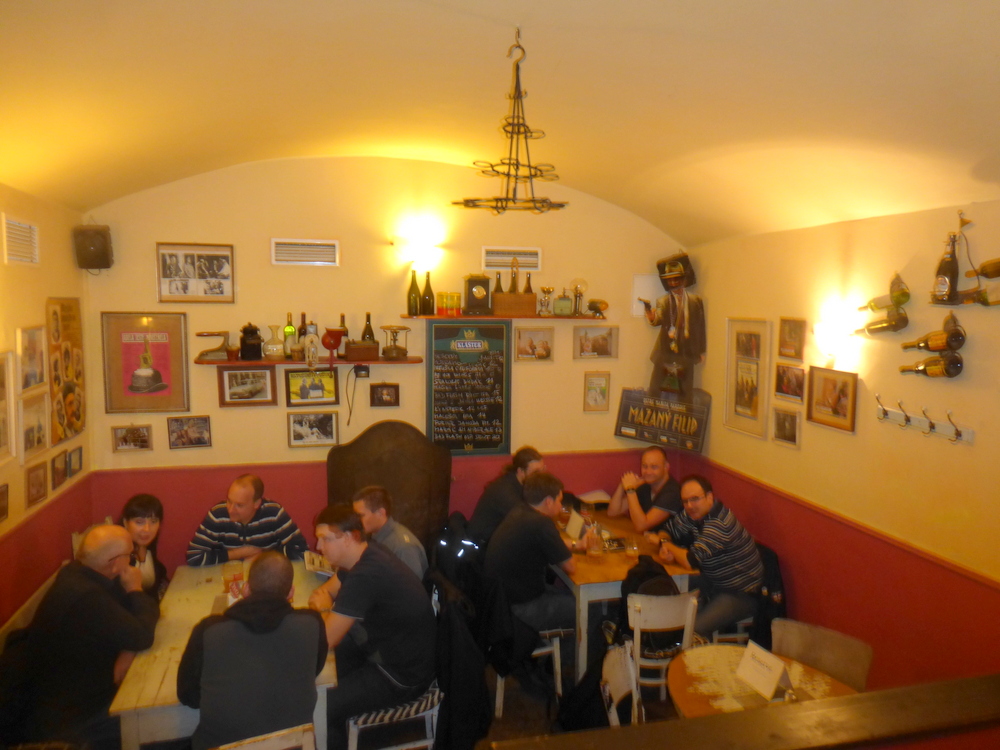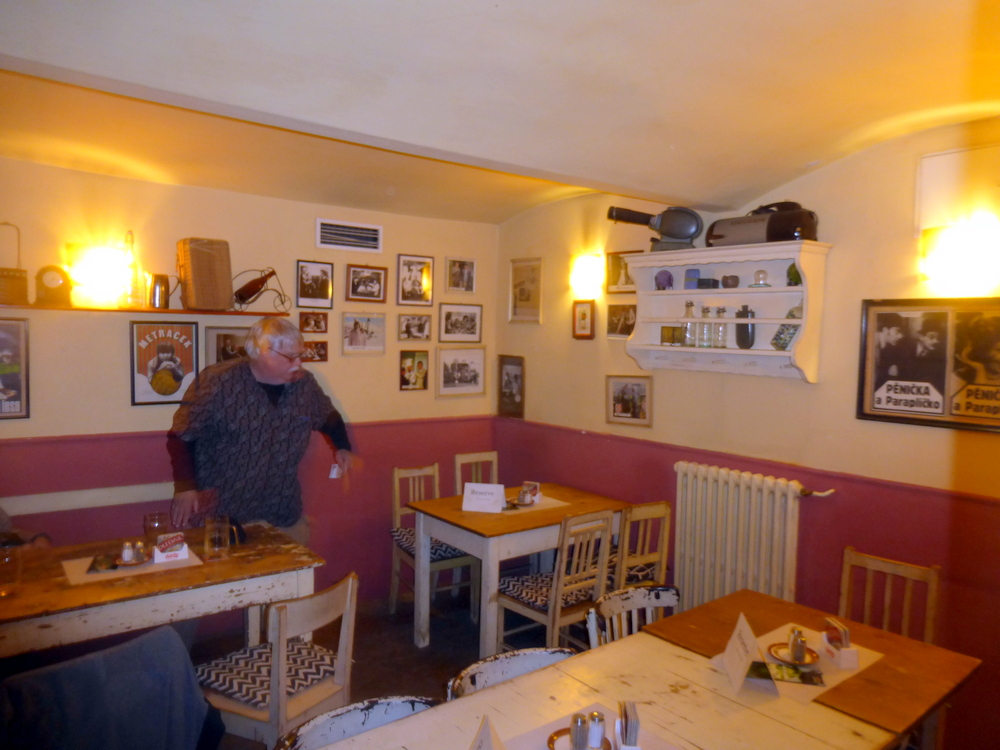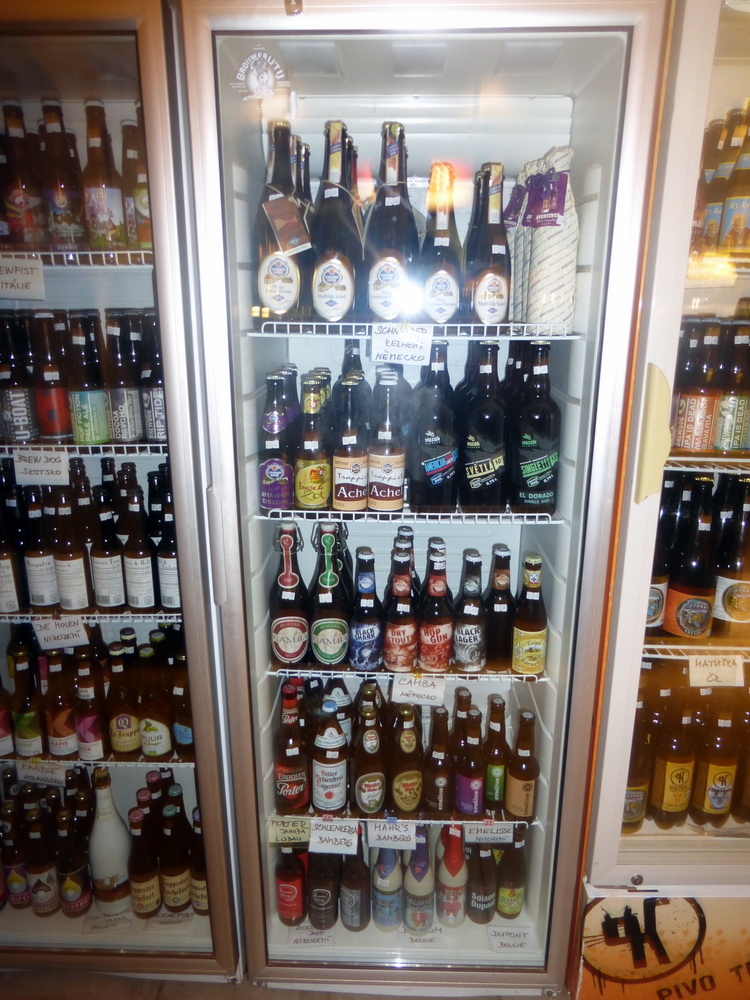 Even the the large street level seating area is technically – outside – this venue is non-smoking throughout.