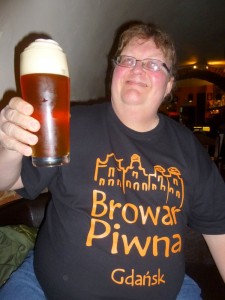 The Rickmeister, aka – The Man from Bradford – insisted back in 2012 that the Friends of Hector should visit Poland. He claimed the Bier was Excellent and the prices affordable. With easyJet and Ryanair flying regularly from Scotland, life is simpler.
Hector and Kenneth first set foot in Poland back in 1992, our First Eastern Europe Inter-Rail. Arriving in Warszawa before it was time to find a room, we found the Old Town, Monuments to the Jewish Ghetto and the eventual Uprising, then left. The Rickmeister insists that the Quality and Range of Bier on offer in Warszava currently puts Kraków into second Place. However, back in 1992, Hector and Kenneth jumped on the next train to Kraków and spent a few nights trying to find Bier and some way of getting to Nowa Huta. We basically failed.  Poland now does have a Tourist Industry, the Piwo is outstanding.
In 2013, there was the First of what has become many visits to Kraków.  2014 saw two more visits, and Katowice too.  Who mentioned Pendragon? 2015 saw the return to Warszawa, Kraków and Katowice plus the addition of Bydygoszcz and Poznan.  2016 added Wroclaw, Gdansk and Gdynia plus more of the above.
*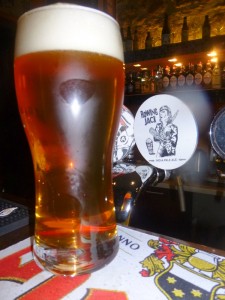 The Poles have embraced Craft Bier, Big Style.  The prices weren't too shabby either, then the UK voted for Brexit…
Bydgoszcz
Torun
Gdansk
Gdynia
Oswiecim
Wieliczka