Brewery Shades  –  85 High St, Crawley, West Sussex RH10 1BA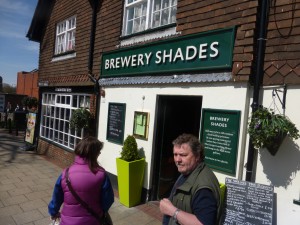 Brewery Shades is becoming the Pub of Choice.  Located on The High Street, it is very much part of the Hub of Crawley.  The Swan may be Clive's Local in terms of frequency of visits and The Company that he meets there as Regulars, however, only Brewery Shades currently guarantees a decent Ale, namely Dark Star's (Partridge Green) Revelation.
Brewery Shades sells Bar Meals too, though for Food, it really has to be The Downsman.