Arriving in Athens at 07.30 on a July Morning, having stood for most of the overnight train journey does not put anywhere in the best light. The Acropolis was done by 10.00. There was less scaffolding back in 1976. The overnight train back to Thessaloniki was not until 20.30. It was a long day. At least the allocated Bier intake on a student budget went a bit further. Amstel, not the best. Hector saw his first Donner, but did not know what it was. Skewered Kebabs were the order of the day. We had three rounds, each more expensive than its predecessor. Four would have been a rip-off.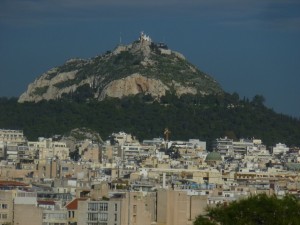 Eight years later one Night in Athens was suggested to conclude a month touring Paros, Ios and Santorini. Again July, again dry and dusty. The Amstel was more affordable, Hector was now on a Salary. The Acropolis was still The Attraction. The rest of Athens held nothing. Two Trips, both times in the Company of Chaps.
The Marg Era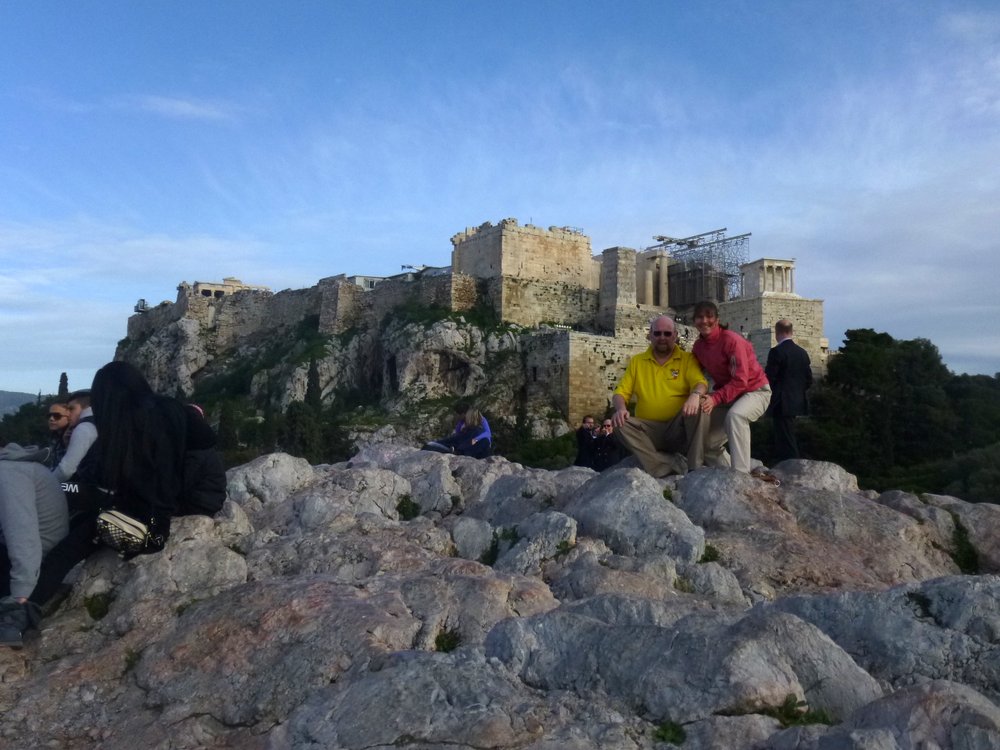 Hector had asked people for years: what would be the equivalent to say Ayr or Troon on the Athens Coastline. Glyfadda was that place. A Vacation was conceived: Two Nights in Athens then up to Meteora, then back to Glyfadda. Days and Nights spent in Athens. The Acropolis had more scaffolding. German Bier if one looked. Rooftop Restaurants. Plaka, Monastiraki, Athens made sense. Queue the easyJet service from Edinburgh to Athens. A Few days in February, a bit of warmth, irresistible. Maybe a Day Trip to an Island nearby? Corinth? The Canal?
Lots of German Bier discovered. Curry too! Marg and Hector cannot stay away.
Warning:
The Tram from Piraeus/Glyfadda gets mobbed. Beware of Pickpockets. Hector was relieved of an SLR and a Smart-phone one Sunday evening.
Beware of Political Riots/Demonstrations. Tear Gas is not pleasant. We know from experience.
Bier Sources:
Craft Micro Brewery (Closed)