Brewery  –   Stone Brewing
House  –   Gastätte – The Source
Address  –  Im Marienpark 23, 12107 Berlin

Date of first visit  –  November 19th, 2016

Most recent visit  –   June 1st, 2017

Ruhetag  – Opens at 12.00, daily

URL http://www.stonebrewing.eu/
Stone Brewing World Bistro & Gardens is located south of Tempelhof, accessible by taking the U6 to Alt-Mariendorf, or on the same line, alight at Alt Tempelhof and take Bus 184. This is the German Brewing Plant for what is a San Diego (California, USA) company. The Brewery is housed in an industrial estate which was once adjacent to the gasworks. The interior is dramatic, spacious, comfortable. The Service is Excellent. Snacks and Main Courses are available, again, not cheap.
With fifty taps there is a Bier here for everyone, if you can afford them. The prices do not make for spending long here, especially after the Post-Brexit devaluation of Sterling. Even before this, €6.90 per half litre for their Signature Bier is OTT. OK, so it"s – Craft – big deal, this is The European Source, the Bier has not travelled far from Tank to Glass.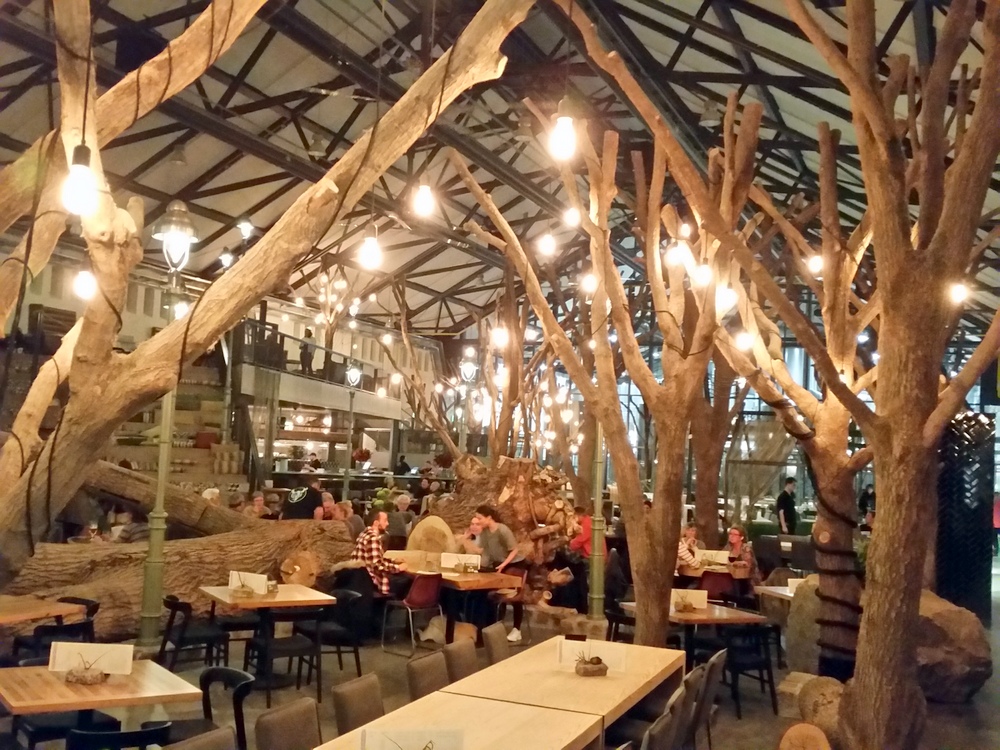 There is a shop selling a variety of Souvenirs, again, the prices are prohibitive. Someone should take a realistic look at the pricing policies overall at this venue.
Stone Go To IPA 4.7% IBU 65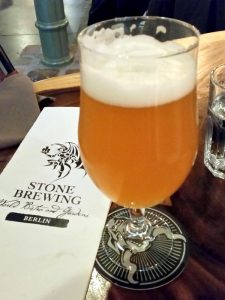 Bursting with Hops, this is a classic Session Bier, one could ask no more.
The Hops listed on the Stone Website is lengthy: Ahtanum, Amarillo, Cascade, Chinook, Citra, Crystal, Magnum, Mosaic, Sterling, Hopsteiner 06300. This should be enough to keep most – Hop Heads – amused.
*
*
*
IPA 6.9% IBU 77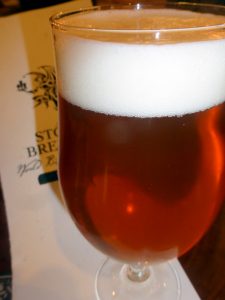 This is the Bier which made Hector first take note. Again a substantial Hop content: Magnum, Chinook, Centennial, Azacca, Calypso, Motueka, Ella & Vic Secret.